Crocodiles, caimans, or alligators are certainly not the first options that would come to people's minds when they consider getting a pet. For most people, just hearing the word 'crocodile' evokes images of powerful jaws and unmatched ferocity!
While we wonder, 'who would want to keep a crocodile as a pet?' the truth is that there are a lot of people out there who are obsessed with crocodiles. This is the reason why smaller crocodilians such as spectacled caimans have become available through pet trade in recent years. Having large round eyes and gently smiling jaws, they look nothing like how we imagine crocodile to be!
However, you still need to take safety measures just like with any other crocodiles.
Here are some important things to keep in mind if you wish to keep crocodiles as pets.
Keeping crocodiles is not legal in every state or city. You will have to check with the local authorities and may need to get a permit to keep protected wildlife at your house. Even after you get the permit you will still have a few guidelines to follow related to their size, enclosure, safety precautions, etc.
They generally require a lot of food. Their food would not be based on just chicken and beef. They also require live food such as fish, mice, locusts, and insects. Live food can be placed in the water to encourage the crocodile to hunt. Younger crocodiles need to be fed one to three times a week. Their daily food consumption is about 5% of their body weight. You will also have to add some vitamin supplements to your crocodile's diet.
Crocodile enclosures need to be built in a way that ensures the safety of the animal as well as those around them. Generally, the enclosure area should be thrice the length of the crocodile multiplied by double its length.
Young crocodiles are quite active and love to climb so you need to either cover the enclosure from the top (allowing ventilation) or put blocks on all corners of the enclosure to stop them from escaping.
Crocodiles need a pool of water that is both large and deep enough for the animal to submerge. Thus, around 60 to 70% of the enclosure should be water, leaving ample dry ground so the animal can come out from the water and bask itself comfortably. Water will also need to be cleaned regularly as uneaten food and waste will affect the health of your crocodile.
Crocodiles need some sun and a lot of shade to regulate their body temperatures both in the pool and on land. Water temperature should be in the range of 26 °C to 29 °C so you might need a water heater during winters.
As you can see keeping a crocodile as a pet is no easy feat. However, this doesn't mean you can't enjoy looking at these interesting wild animals. You can always visit the local zoos that house crocodiles.
Whether you've to bring a crocodile to your house or made friends with a crocodile at a zoo, you've got to find the right name for your teethy pal.
To help you out with this, we have come up with an interesting collection of some cool crocodile names. We are sure you'll be able to find a few great options here.
So, let's begin.
Good Crocodile Names
Have a look at this list to find a good name for your crocodile.
Zooter
Chomper
Crocky
Gummo
Matrix
Marvin
Gizmo
Narla
Ajax
Snoop
Bruno
Journey
Odin
Corvus
Jonah
Zeppo
Ollie
Atla
Casper
Crystal
Shelly
Tixie
Speedy
Mojo
Clive
Victor
Inchyra
Fischer
Judah
Juno
Cirrus
Stirling
Hobbs
Rocky
Juniper
Funny Crocodile Names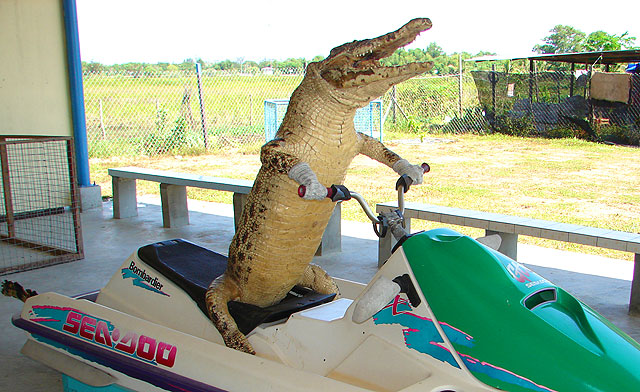 Are you interested in giving your crocodile a funny name? Scroll through this list.
Mr. Chomps
Scales
Scummy Green
Pickle
Swampy
Chewy
Allie
Gummy
Hook
Sherlock the Investi-Gator
Drogon
Bog
Mean Machine
Logjam
Snappy Handbag
New Boots
Crocobot
Cruise Control
Albert Gator
Chomp
Brutus
Slither
Scaly
King Gator
Nero
Lyle
Smaug
Wally Gator
Mr. Dentist
Mr. Vile
Beastie Boy
Lyle
Grimace
Leatherhead
Famous Crocodile Names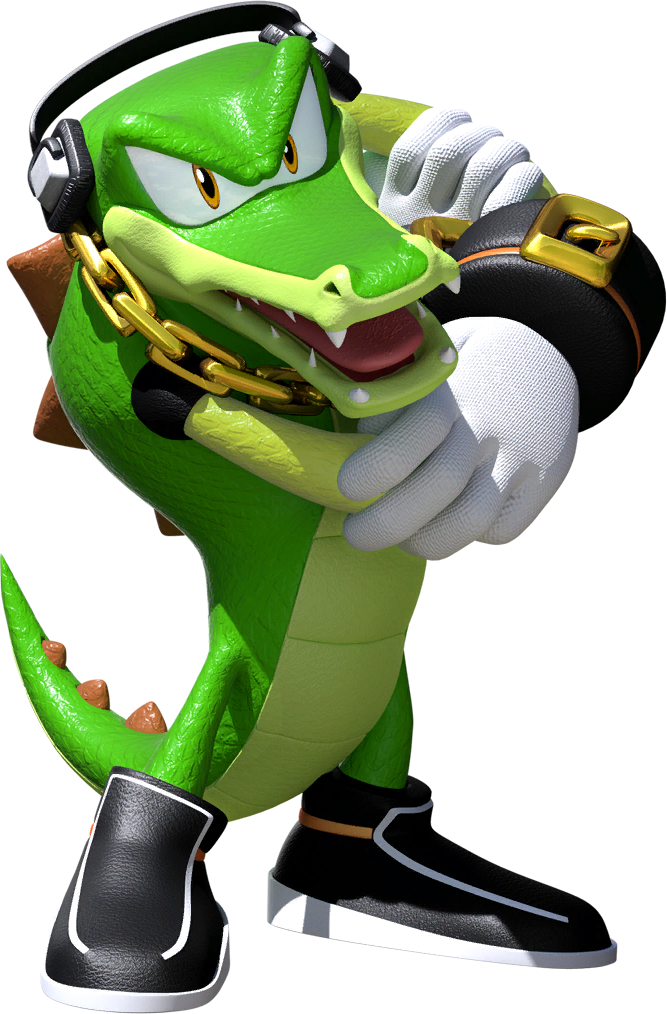 You can also check out this list of names of some of the most famous crocodile characters.
Vector the Crocodile – Vector the Crocodile is a famous fictional crocodile from the Sonic the Hedgehog series.
Derick – This is a large crocodile with yellow eyes from the Secret Life of Pets.
Wally Gator – The protagonist from Hanna-Barbera's cartoon with the same name.
Killer Croc – An antagonist character from the Batman, DC Universe.
King K. Rool – From the Donkey Kong Country
Gabby Gator – Gabby Gator is an animated alligator, who appeared in several cartoons produced by Walter Lantz and distributed by Universal Pictures.
Bull Gator and Axl – The two saltwater crocodiles from Warner Bros' American cartoon sitcom called Taz-mania.
Rodger Dodger – The alligator from the Penguins of Madagascar.
Gummy – A small toothless green colored alligator that was petted by Pinkie Pie in My Little Pony: Friendship is Magic.
Cute Crocodile Names
Here are some cute suggestions that can work well for young crocodiles.
Slider
Climber
Poptart
Chex
Riesling
Seismo
Snappy
Speedy
Flashdrive
Beefy
Neo
Hydra
Slinky
Plum
Earthy
Moonpie
Crate
Fudu
Genbu
Satan
Snallygaster
Zaratan
Hare
Kameyo
Thrash
Baby Beast
Victor
Kobe
Lucifer
Montezuma
Naga
Nessie
Orpheus
Spot
Sprinkles
Maximus
Metal
Trix
Whiz
Wiggles
Sangone
Little Monster
Kurma
Nagini
Chua
Noodle
Sasha
Nessie
Racer
Scoot
Buckwheat
Female Crocodile Names
Do you have a female crocodile? Here are some great names to choose from.
Andrea
Hermia
Zalie
Svana
Emrys
Lola
Julie
Evelina
Genevieve
Gilda
Ginessa
Fiacra
Kayla
Mitzee
Josie
Holly
Amber
Becky
Julia
Petal
April
Carmel
Cinnie
Cordelia
Deidre
Deva
Donella
Doreena
Edna
Eisha
Enid
Magnolia
Malibu
Muriel
Nareen – contented
Nola
Oifa
Oriana – blond
Ove
Reaghan
Rowena
Selma
Ula
Jill
Fergie
Addison
Chloe
Nikita
Queen
Maxine
Hiquita
Jolene
Gemma
Giada
Giorgia
Giuliana
Greta
Mavis
Latte
Mia
Hannah
Harper
Male Crocodile Names
Go through this list if you're looking for good options to name our male crocodile.
Ra
Winston
Thor
Scout
Teddy
Sebastian
Saul
Ozzie
Sammy
Chandler
Nico
Moby
Murphy
Hutch
Tanner
Franky
Paulie
Jasper
Barclay
Gatsby
Leon
Felix
Bodie
Milo
Lennox
Jojo
Hugo
Ace
Mike
Dexter
Bentley
Merlin
Buzz
Scully
Pip
Barney
Rector
Theo
Joe
Ed
Otis
Aspen
Alex
Ernie
Gus
Buck
Mart
Kanei
Archie
Duke
Tucker
Leander
Rylie
Eddie
Bart
Parker
Earl
Tank
Cool Crocodile Names
Here are some more cool name suggestions for your crocodile.
Nile
Comodo
Dundee
Glub Glub
Ripples
Cruise Control
Fire in the Water
Chomp the Magic Gator
Jaws
Cranky
Psycho
Evil Eye
Lego
Splash
Chewy
Frankenstein
Baby
Club Foot
Lightning
Flash
Teeth
Tarzan
Swamp Thing
Altamaha
Green Scum
Creature
Freckles
Ivory
Ely
Twitch
Igor
Dexter
Clutch
Lizzie
Stubble
Coco
Donatello
Puff Daddy
Flick
Raphael
Wylie
Cricket
Dino
Velcro
Michaelangelo
Jade
Pugsly
Titan
Bayou Blue
Toothless
Pet Crocodile Names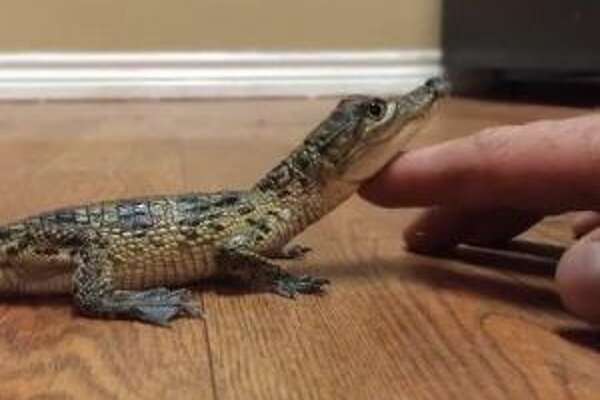 Are you still looking for some more options? We bet you can find a few from this list.
Balerion
Godzilla
Haku
Rhaegal
Scylla
Sharptooth
Jabberwock
Sobek
Crush
Gamera
Gojira
Tiberius
Viserion
Kimono
Leap
Merlin
Xerxes
Charizard
Dexter
Mushu
Natsu
Draco
Drake
Elliot
Gila
Jade
Kahlua
Kiwi
Lizzie
Norbert
Rango
Dragonbait
Izzy
Charybdis
Grindylow
Jaws
Melusine
Monstro
Speedy Gonzales
Spyro
Falcor
Pendragon
Reptar
Morla
Ogopogo
Australia Zoo Crocodile Names
The Australia Zoo is home to a number of crocodiles that fall into three main categories: American alligators, freshwater crocodiles, and saltwater crocodiles.
Here are the names of the crocodiles kept at Australia Zoo.
Agro
Lucy
Cookie
Mossman
Graham
Bindi
Acco
Weipa
Monty
Barney
The Fang Sisters
Daisy
British Bulldog
Goldie
Casper
Bosco
Cassie
Murray
Disney Crocodile Names
Disney has featured a number of crocodile characters in their movies. Here are some of the famous fictional crocodiles from the world of Disney.
Tick-Tock the Crocodile – A supporting character in Disney's 1953 animated feature film, Peter Pan.
Captain Crocodile – The supporting antagonist from Disney's animated feature film Robin Hood.
Brutus and Nero – The two villain pet crocodiles of Madame Medusa from the feature film, The Rescuers.
Ben Ali Gator – The famous tall and skinny alligator who wears a red cap with a purple feather. He appeared in the 1940 feature film, Fantasia.
Kiburi – One of the three antagonists from The Lion Guard.
To Sum Up: Crocodile Names
We hope this article has been useful to you in finding the perfect name for your crocodile. Let us know which ones made it to your list of top favorites. We would also love to hear your suggestions. Drop them in the comments section below.
Whether you pet a crocodile or spend time with them at the zoo, remember to be safe!
What Bird Picks the Teeth of Crocodiles?