Squirrels are adorable little creatures that love spending time in trees and looking for nuts to nibble on.
However, even though they may look like cute and cuddly creatures, it's important for us to remember that these creatures are wild animals. That is also why it's illegal to keep some as pets in many states across the United States.
With that said, you may still have the opportunity to name a squirrel if you're working at a wildlife park, have a plushie toy, or have seen the same squirrel when you visit the park.
If you're not sure what to name a squirrel, don't worry. This article discusses various cute and funny names for squirrels that you can use.
Cute Squirrel Names
Squirrels are surely one of the cutest animals you can run into when you're in a park, and their small size only adds to that.
Keeping that in mind, here are some cute squirrel names.
Bolt: If you've seen a squirrel in the park, you must've noticed that it runs really fast. Using that characteristic of the animal, we've come up with the name Bolt.
Nibbles: All squirrels nibble. They can nibble on a nut, tree bark, or even your fingertips if you're not careful. So, Nibbles is a cute and appropriate name for a squirrel.
Here's a comprehensive list of some more cute squirrel names.
Dodo
Peanut
Puff
Skipper
Gummy
Munchy
Chummy
Wooshie
Echo
Coco
Pumpkin
Duke
Smokey
Dookie
Hugsy
Mutter
Hamsy
Dribble
Pokey
Fondo
Twiggy
Doodle
Freddy
Roco
Yonder
Racer
Zinger
Skippy
Creedo
Moody
Starry
Mopey
Hoody
Squeaky
Good Squirrel Names
We reserved some squirrel names, especially for this category.
These include:
Atreus
Zephyr
Sly
Orion
Magnus
Quartz
Scout
Tyrell
Snyder
Oriana
Bailey
Jethro
Akuna
Marshy
Perseus
Prescott
Maurizio
Binx
Heidi
Nelius
Cesar
Diem
Apollo
Talisha
Orpheus
Declan
Quest
Neon
Brio
Funny Squirrel Names
If you're looking for a funny name for a squirrel, here are three worth considering.
Nutella: Nuts are a common part of squirrels' diets. So, naming a squirrel after the chocolate and hazelnut spread, Nutella can be a funny option.
Screwball: Screwball Squirrel is an animated character from the 1940s and is known for being weird and wacky. This name is appropriate for this category because the character was quite funny.
Tree Rat: In case you didn't know this, squirrels are rodents. Considering many of them spend their time on trees, the name Tree Rat would be a great name.
Here are some more funny squirrel names to choose from if you don't like the ones above.
Surly
Rupert
Mr. Nut
Chipper
Spazz
Pistachio
Swirly
Slappy
Honeycomb
Peanut
Nutz
Secret Squirrel
Patches
Mrs. Nutty
Conker
Skipper
Famous Squirrel Names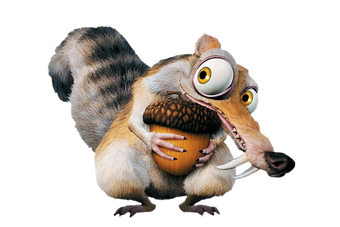 Scrat: If you've watched the Ice Age films, you must be aware of the Scrat, the saber-toothed squirrel who's always looking for an acorn but is never able to find it. Since his first appearance in 2002, he's become fairly popular among fans of this film genre.
Pet Squirrel Names
Considering you can't keep squirrels as pets in many states, you can use the following names for a plushie or one you run into often at the park.
Furry: Squirrels may not be the furriest animal out there, but their tails sure are furry, which is why this name is apt for a squirrel.
Here are some more pet squirrel names
Neo
Binky
Tailsy
Twigger
Zeb
Spinner
Trekker
Bricky
Bark
Cocoa
Alex
Cartoon Squirrel Names
Here are three names of fictional squirrels from different cartoons.
Sandy Cheeks: Sandy Cheeks is a character from the animated TV series SpongeBob SquarePants. She's an anthropomorphic squirrel who lives underwater and wears a diving suit.
Princess Sally Acorn: Princess Sally Acorn is a side-character from the TV series Sonic the Hedgehog, which is based on the videogame by Sega. Princess Sally Acorn is part of a rebellion group called the Freedom Fighters, so if you're naming a particularly rebellious squirrel, go for this name.
Tippy-Toe: Tippy-Toe is the pet squirrel of the Marvel Comics character Squirrel Girl. Tippy-Toe's first appearance was in the animated TV series Ultimate Spider-Man. Tippy-Toe is also expected to make a live-action debut in the upcoming TV series New Warriors.
Adorable Squirrel Names
Considering how adorable squirrels are, we've come up with a few adorable squirrel names.
Fluffy: Squirrels are fluffy creatures, especially if you look at their tails. So, Fluffy is an apt name.
Here are some more adorable names.
Pudding
Cookie
Biscuit
Timmy
Ollie
Josh
Pete
Female Squirrel Names
If you are looking for female squirrel names, here are some options.
Daphne
Taylor
Lilith
Cynthia
Karen
Margaret
Elizabeth
Gertrude
Paulina
Patricia
Kimberly
Brielle
Bridget
Kendra
Nikki
Ariadne
Alicia
Luna
Constance
Kenna
Leia
Mary
Willow
Cassandra
Abigail
Angela
Ignacia
Breanna
Aquila
Celesta
Picola
Anya
Nebula
Demetria
Fiona
Girl Squirrel Names
Even though we provided a list of names for female squirrel names, we created an additional list of names that would be more appropriate for small female squirrels.
So, here's a list of girl squirrel names that you will love:
Jenny
Kelly
Nancy
Peachy
Angel
Dimples
Petal
Brandie
Lulu
Lola
Holly
Carrie
Zelda
Sabrina
Ginger
Haley
Iris
Lilac
Misty
Lexi
Minty
Starlight
Angie
Macy
Molly
Cassie
Tiara
Birdie
Betty
Tweety
Felicity
Sammie
Cardi
Jessie
Sasha
Peggy
Cambria
Amy
Destiny
Pixie
Nelly
Astrid
Millie
Jemma
Lizzie
Padme
Felicia
Ahsoka
Boy Squirrel Names
If you want to name a male squirrel, here's a list of boy squirrel names to help you decide.
Jackson
Nate
Bert
Michael
Lalo
Fring
Carl
Kenny
James
Rogers
Brown
Steve
Oliver
Paul
Percy
Bart
Mace
Hugo
Ryan
Tom
Hugh
Norman
Jackman
Bryant
Derek
Wilson
Jimmie
Walter
Tarzan
Peter
Topher
Billie
Ramsey
Willie
Justin
Bruce
Drake
Werner
Sylvester
Niko
Luke
Ben
Terrance
Freddie
Anakin
McGill
Quincy
Homer
Lucas
Kenobi
Ripley
Joziah
Arnold
Jake
Gilbert
Joe
Wilder
Chopper
Goliath
Diesel
Rhoades
Sonny
Ax
Hector
Butch
Hercules
Lash
Gunner
Grinder
Dasher
Slogger
Dragon
Phantom
Django
Rex
Fincher
Spike
Dave
Ignacio
Honcho
Albino Squirrel Names
Diablo: If you've ever seen an albino squirrel, you must've noticed that it has beautiful red eyes in addition to its white coat. And the white coat makes its eyes even more striking. So, keeping the color of its eyes in mind, Diablo can be a suitable name for this type of squirrel.
Ghost: You can go wrong with naming an animal with a white coat Ghost.
Disney Squirrel Names
If you're a fan of Disney, you're in luck. There have been quite a few Disney characters who are squirrels over the years.
Here are three of our favorite choices.
Chip 'n' Dale: While Chip 'n' Dale are chipmunk brothers, these names are suitable for a pair of squirrels because these two types of animals look quite similar.
Arthur Pendragon: This character is from the Disney film, The Sword in the Stone, created in 1963, and he is also known as King Arthur. When Arthur is a boy, another character called Merlin transforms him into a squirrel as a lesson. So, the name Arthur Pendragon is a good name for a squirrel if you're a fan of this story.
Bucky: Bucky is a minor character from the animated film, The Emperor's New Groove. Bucky is a kind-hearted squirrel who doesn't shy away from making new friendships. If you know a particularly friendly squirrel, the name Bucky would be suitable.
If the three names above aren't what you're looking for, here's a list that includes additional Disney Squirrel names.
Alice
Merlin
Benny
Teds
Tammy
Girl Squirrel
Skippy
Whatnaught
Baby Squirrel Names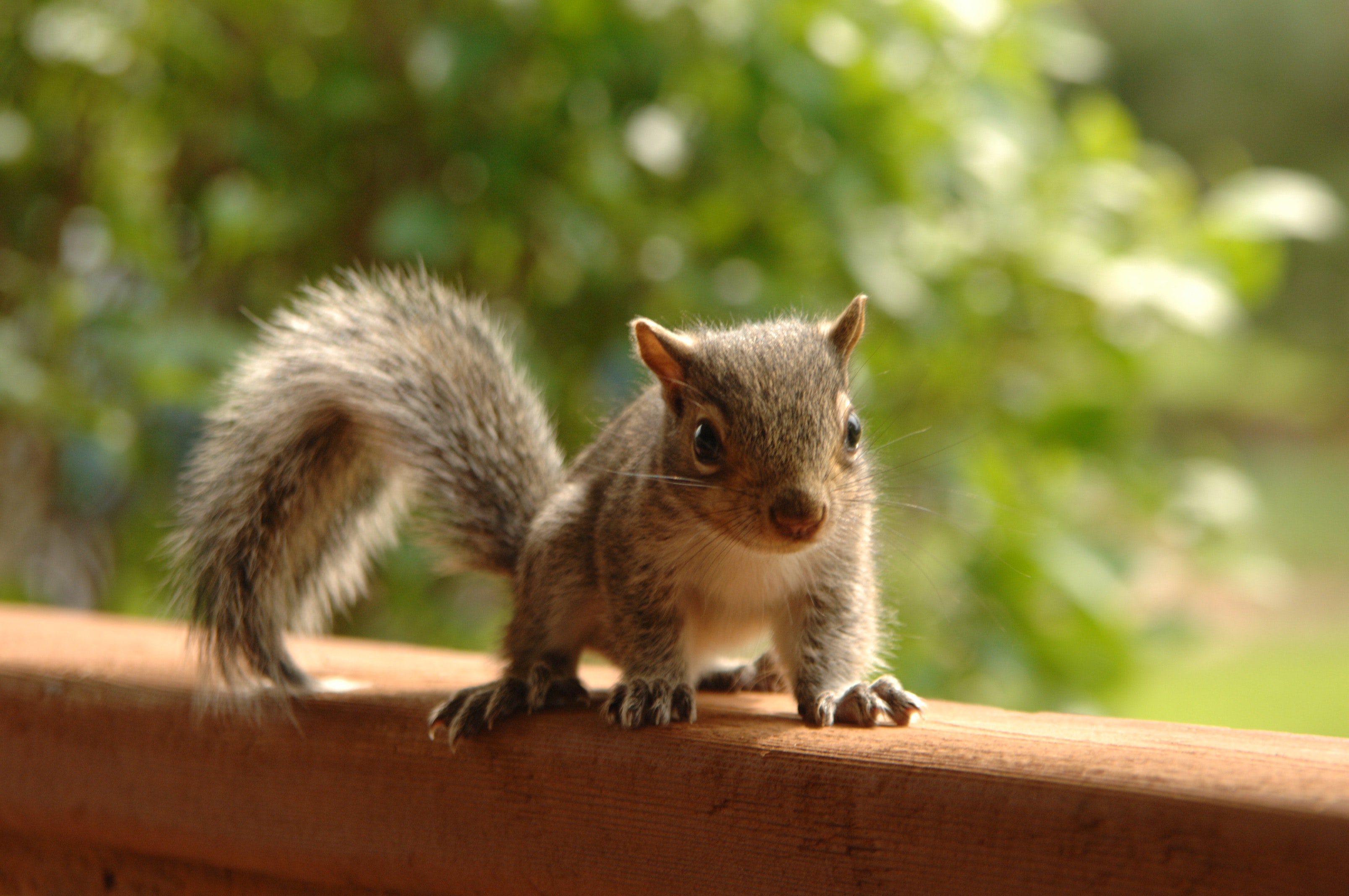 If you haven't seen a baby squirrel yet, Google that right now!
It's possibly one of the cutest things you can see on the internet. They're usually slightly smaller than the average human palm, so they fit in quite snuggly. If you want to name one, here are some options.
Jellybean: Jellybean is often used as a term of endearment for children. So, there's no reason why you can't use it for a baby squirrel.
Joey: A joey is usually a baby kangaroo, but it is sometimes used to refer to babies in informal Australian English. So, it makes for a good name, and it sticks pretty easily.
Red Squirrel Names
Chestnut: Red squirrels are a Eurasian breed of squirrels. While they're known as red squirrels, their color is closer to chestnut than red. And that's where we got the name chestnut from.
White Squirrel Names
Snowball: White squirrels are usually grey squirrels with a white coat. So, the name snowball is fitting because these creatures are as white as snow.
Conclusion: Squirrel Names
Getting the chance to name an animal is an honor. That is why you must always take your time to pick the best name.
If you're naming a squirrel, then any of the above-mentioned cute and funny names for squirrels are a good choice.
What Does Squirrel Poop Look Like?