If you want to see a real-life unicorn on this planet, you only have rhinos to satisfy your curiosity. Their horn is the only feature that makes them similar to these mythical creatures. Rhinoceros, the full name of these animals, is a combination of two Greek words that mean nose and horn.
Rhinos are not only known for their unique features but are also hunted for it. Their horns are known to have medicinal properties, and poachers kill rhinos for this very purpose. The horns are also sold as decoration pieces. This act has significantly dwindled the number of rhinos and has brought them on the brink of extinction. There are only 29,000 rhinos left in the world, and the number combines rhinos of all five species.
These gentle giants are herbivores, and each species has a different diet. The reason behind this is their snout. Each species' snout is shaped differently, which restricts their access to some food to some extent.
Naming a rhino can be challenging because you want to find the perfect name for this magnificent creature. Hailing from either Africa or Asia, the term rhinoceros quite literally means having a "nose horn," which is what the horn on a rhino's snout looks like.
Rhinos can weigh more than 2200 pounds and are one of the biggest mammals out there. In fact, white rhinos, which can weigh more than 7700 pounds, are the third-largest mammal after the African and Asian elephants.
Are you looking for cute and funny rhino names for the rhino at your local zoo? Coming up with good rhino names for this gigantic, serious-looking creature is a community effort, and we're here to help you find the best options.
Read on to discover cute and funny rhino names that you might want to consider.
Famous Rhino Names
Throughout history, rhinos have been known to make miraculous recoveries and give birth at a time when the world was desperate to help these precious mammals.
Here are a few famous rhinos in real and reel life, that won the hearts of people all over the world.
Lulu: A star of the show Ni Hao, Kai-Lan, she is a pink five-year-old animated rhino. She likes ballet and plays dress-up with her friends.
Mr. Mammoth: He is a character in the show The Raccoons. He is business-oriented and is always looking for a chance to improve his business. He is known for his incoherent speaking manner. Throughout the show, he only speaks twice.
Clara: She was born in 1738 and is famous for touring Europe. She was taken to 10 different countries and died in 1758.
The Rhinoceros of Versailles: This Indian rhino was given to Louis XV as a gift from the French governor, M. Chevalier. He lived at the Ménagerie of Versailles in the palace from 1770 until it's death in 1793.
Clam: He is an albino rhino character, who starred in Camp Lazlo. He was a part of the Jelly Trio, and he loved music. He used to speak in a low, gruff voice and won the hearts of his viewers with his antics.
Abada: She was owned by Portuguese kings and was the first rhinoceros that was brought to Europe. She was put on display for all the ambassadors that visited Portugal. Everyone was so impressed by her that they believed her to be the unicorn described in legends.
Good Rhino Names
These are famous rhinos from film and media whose names you might want to consider:
Clam
Commander Vachir from Kung Fu Panda
Mr. Cyrus Q Hornbill from My Gym Partner's a Monkey
Mr. Mammoth
Lulu
Rudolph
Ottilie
Seraphina
Cleo
Lazarus
Karina
Colby
Donna
Lori
Pamela
Carol
Doris
Kathy
Diane
Cheryl
Debra
Karen
Cassandra
Devon
Tiffany
Crystal
Caitlin
Leopold
Magnus
Maverick
Mccoy
Milo
Mingus
Moses
Camilla
Adalyn
Madelyn
Eleanor
Cordelia
Beatrix
Cute Rhino Names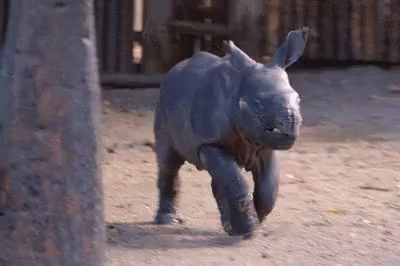 Zane
Zebedee
Zeke
Zen
Maria
Timothy
Alan
Andrea
Steven
Jeremy
Lauren
Kimberly
Bryan
Brian
Virginia
Keith
Scott
Marie
Gloria
Karen
Zephyr
Lindsey
Brittany
Marissa
Erica
Courtney
Breanna
Caitlyn
Jasmin
Zeppelin
Zevon
Gerald
Denise
Susan
Willie
Sharon
Betty
Heather
Beverly
Janet
Janice
Ziv
Witty Rhino Names
Bulldozer
Vlad
Little One
Bighead
Wooly
Snoutface
Snoutie
Baby Rhino Names
Baby Horn
Rufus
Stompy
Charge
Rae
Funny Rhino Names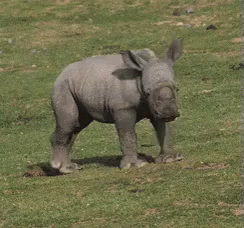 It's fun to find a name that gives off a happy, cheerful vibe. Here are some we put together:
Rugrat
Mudman
Muddy
Waterbaby
Rhin-rhin
Watermonster
Julia
Thunderstomp
Russell
Boomer
Retro
Bakari
Riley
Neo
Nico
Otis
Otto
Lisa
Kathleen
Wayne
Joan
Patricia
Christine
Harold
Joyce
Oz
Rebel
Wylie
Ziv
Portia
Oedipus
Cassandra
Caesar
Suri
Campbell
Leah
Kennedy
Alexia
Mina
Jerry
Harry
Tiffany
Cynthia
Roger
Linda
Douglas
Randy
Gary
Deborah
Courtney
Gilbert
Cecilia
Calvin
Belinda
Olivia
Cameron
Randy
Colin
Claudia
Pippa
Mallory
Wyatt
Caleb
Joe
Teresa
Larry
Terry
Judith
Carolyn
Brittany
Bobby
Sandra
Ann
Billy
Brenda
Shirley
Judy
Emily
Melvin
Connor
Danny
Byte
Claws
Buck
Zarin
IronHide
Vlad
Ringo
Charge
Ross
Ronan
Rowdy
Remington
Rory
Saint
Bryson
Ayden
Wesley
Gianna
Ashton
Reagan
Rylee
Sophie
August
Safiya
Halima
Kofi
Scipio
Maisha
Diara
Tau
Asuka
Bahari
Maxwell
Ivan
Diego
Liliana
Aria
Giovanni
Jonah
Alex
Natalia
Everly
Maria
Hadley
Emmanuel
Antonio
Timothy
Bryce
Bailey
Alan
Andrea
Miguel
Grant
Thelonius
Viggo
Waldo
Wilder
Wolf
Penelope
Randey
Stuffed Rhino Names
Looking to name your stuffed toy rhino? Here are a few you'll want to see.
Fuzzy
Soft
Snugglypuff
Cuddles
Rhiny
Spikey
Mr. Munch
Cool Rhino Names
Every rhino name is cool, because every rhino that it belongs to is special in its own way. Here are some names you'll want to check out:
Rhino Dino
Ryelle
Rodger
Ralph
Big-tooth
Pet Rhino Names
Although no one has an actual pet rhino, if you're planning on adopting one that you will keep at the zoo, here are some names you'll want to consider if you're given the option to choose a name:
Ice Age Rhino Names
If you're looking for name inspiration from the famous animated movie Ice Age, we have you covered. The movie, which is about a group of animals learning to live through the ice age and form new friendships, has been a favorite for years.
There are only two rhinos in the movie, namely:
Chester Zoo Rhino Names
The baby rhino at Chester Zoo is called Akeno, meaning "beautiful sunrise"
Akeno's mother is named Malindi
Another is named Asha
Mandela, a black rhino, was moved from Europe to Africa as part of a project by Chester Zoo
Woodland Park Zoo Rhino Names
There are two Greater One-Horned rhinos at the Woodland Park Zoo, at its Assam Rhino Reserve:
Denver Zoo Rhino Names
There are three different options for the new baby Greater One-Horned rhino born at the zoo:
Talli—which means "to be young"
Joona—which means "treasure" in Nepalese
Pemba—which is inspired from the first Nepalese woman to climb the north face of Mount Everest
The mother's name is Tensing.
San Diego Zoo Rhino Names
San Diego has one of the largest crashes of rhinos, some of which are named as follows:
A white baby rhino at the zoo is named Future
Edward
Amani—which means "peace"
Nikita
Livia
Wallis
Victoria
Helene
Edinburgh Zoo Rhino Names
Some of the male rhinos at Edinburgh Zoo have since left to be paired with mates, in an effort to conserve their species.
The rhinos that have been in and out of this zoo are named as follows:
Qabid, who came from Planckendael Zoo in Belgium
Baabuu
Fanindra
Samir
Bertus
Werribee Zoo Rhino Names
This zoo in Australia is another conservation site for endangered rhinos.
Some of the rhinos that live here or have lived here in the past are named:
Kifaru
Kapamba
Letaba
Kipenzi
Sisi
French Zoo Rhino Names
Although there have been a few negative instances in the zoos in France when it comes to rhinos, they are trying their best to keep the rhinos safe and healthy.
One of them is named as follows:
Toronto Zoo Rhino Names
One of the biggest zoos in the world, the Toronto Zoo has its fair share of rhinos as well. Most of these are white rhinos.
Some of them are named as follows:
Theodore
Kiran
Zohari
Tom
Ashakiran
Vishnu
Australia Zoo Rhino Names
Australia Zoo is home to many beloved rhinos.
Here are the names of a few:
African Rhino Names
Karkaddan—which means white rhino in Arabic
Chuckuroo—which means white rhino in Mateble
Aouraris—which means white rhino in Amarean
Hhariche—which means white rhino in Tigrean
Kifaru—which means white rhino in Kiswahili
Faru—another name for white rhino in Kiswahili
Naba—which means white rhino in Kung
Mokohu—which means white rhino in Bechuana
Omhanda—which means black rhino in Kwanyama
Kilifowa—which means black rhino in Foulbé
Qaru—which means black rhinio in Arabic
Haris—which means black rhino in Bedj.
Inkura—which means black rhino in Kirundu
Pembre—which means black rhino in Chisenga
Kabaoba—which means black rhino on Tswana
Final Words: Rhino Names
Unfortunately, because of their horns, rhinos are often hunted down and have now been listed as an endangered species.
Out of the five species of rhinos there are, three of them are in danger of extinct and are in dire need of protection.
Hopefully, you'll play your part in helping these beautiful creatures get a second chance at thriving.
Rhinos are unique creatures, and if you care for them, you can give them a name. Our extensive list can help you with that.
Be it African rhino names, famous rhino names, or Denver zoo rhino names, you will find what you are looking for in the list above.
Even if you have a stuffed rhino, they deserve to have a name. Just choose from one of the great options given above!
Types of Rhinos
Before getting into the names, it's always a good idea to learn a little about the animal you're interested in. Here are some facts about the five different species of rhinos.
White Rhino
This is the biggest rhino species in Africa and is often noted for their squarish-looking lips. They live in the grasslands and savannas and love feeding on grass. They need to eat every day in order to survive but can actually go up to 5 days without any water, which is how they've adapted to a dry climate.
Did you know that despite their name indicating that they're white, white rhinos are, in fact, gray? At one point, there were so few white rhinos left that they almost went extinct. With some interventions, they began to return; however, their population is now threatened once again.
Black Rhinos
This rhino is somewhat smaller than a white rhino and has hooked lips, which is one way to distinguish it. The black rhino is quickly going extinct, with only around 5000 left in the world. They live in tropical grasslands, deserts, and shrublands and are the second species to be found in Africa.
Similar to a white rhino, black rhinos do not actually have black skin. They are also gray but are darker than a white rhino. They are very shiny and like to keep to themselves, so if an outsider comes near them, they might react aggressively. They also like staying in the midst of heavy shrubs and bushes, which makes them more difficult to point out than the white rhino.
Greater One-Horned Rhino
This Asian species is also referred to as the Indian rhino. Their population is very low, with only around 3600 left in the world, however, it is a steady increase from the 1900s, when there were around 200 left. They live primarily in India and Nepal and prefer living in grasslands and wetlands.
The Greater One-Horned rhino spends most of its day in the water and even prefer feeding below water. The interesting thing about them is that female Greater One-Horned rhinos live in groups called a "crash," but the males usually live on their own.
Sumatran Rhino
The second Asian species only has 100 of its kind left in existence. This critically endangered rhino prefers tropical and subtropical forest areas. It is the one species of rhinos that has hair and is the closest descendent of woolly rhinos. They are also the tiniest of the rhino species.
Not only are these rhinos going extinct because of poaching, but the areas where they thrive have been fast depleting, leaving them with no place to live. They love eating leaves, the tops of plants, twigs from trees, and fruit.
Javan Rhino
This highly endangered species and the only one that now resides in a national park is the Javan rhino. There are only 72 of them left, and they live in the Ujong Kulon National Park in Indonesia in an effort to keep them protected.
These rhinos love spending their day inside water holes and taking mud baths. They have elongated upper lips, which helps them feed on trees, leaves, and twigs. They also like eating grass and can spend their time grazing in a grassland.
One interesting fact about them is that only their males have horns, while the female has none.