Who doesn't love butterflies? You don't have to be a lepidopterist to appreciate the beauty of these magnificent creatures. Butterflies are one of a kind. Their wings have the most striking patterns in nature and are an inspiration for those who love arts.
There are numerous species of butterflies in the world, and they are found in almost every country across the globe. They have an aura of profound mystery about them, which contributes even more to their beauty.
They go through a metamorphosis— a biological process through which an animal physically develops. They are born as a simple caterpillar, but after a period of time, they transform into an enchanting creature.
Butterflies are a popular subject for poems and quotations that try to find the right words to describe their beauty.
May the wings of the butterfly kiss the sun

And find your shoulder to light on,

To bring you luck, happiness, and riches

Today, tomorrow and beyond.
Whether you are looking for cute butterfly names, pretty butterfly names, rare butterfly names, royal butterfly names, or red and black butterfly names, we have just the right selection for you that completely describes these fascinating creatures.
Just browse through the many options given below, and you'll be delighted with these amazing butterfly name ideas.
Let's get started:
Monarch Butterfly Names
Butterflies surely look pretty, but they can also be deadly. The Monarch butterfly is poisonous and can be found worldwide.
They are famous for their migration routine and can make journeys as long as 3,000 miles. From all the species of butterflies worldwide, the North American Monarchs are the only ones who can complete this feat.
The female Monarch butterfly lays about 300-500 eggs on milkwood leaves over a period of 2-5 weeks. The caterpillars enjoy life for two weeks and then enter the pupa stage, which ends two weeks later, as they emerge from their cocoons as a beautiful, adult Monarch butterfly.
Here are a few Monarch butterfly names that you can use for your pet butterfly.
These are some cool butterfly names that everyone likes. They may be common, but that doesn't take away their creative spirit. You will also find some birth month butterfly names on the list.
Acadia
Admiral
Tiger
Duke
Bronze
Birdwing
Glass wing
Mystical Butterfly Names
Butterflies have an aura of mystery around them, so it's quite befitting if you choose a mystical butterfly name. You will find names of kings and queens, and mythical creatures that were famous in folklore in the list we have made below.
These names fit right in with what you have in mind. So, choose one of these names and give your pet butterfly a name that's not only unique but also creative.
Cassandra – 'mythological Trojan princess'
Amor – 'love in Latin'
Shri – 'diffusing light, beauty, radiance'
Saule – 'sun in Lithuanian
Kalliope – 'beautiful voice'
Saga – 'little drama queen'
Tansy – 'flower name that's rarer than rose'
Serendipity – 'sudden good fortune'
Juno – 'queen of the heavens'
Larissa – 'citadel'
Muirne – 'festive in Irish'
Pretty Butterfly Names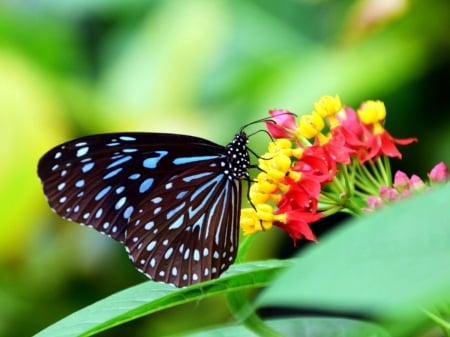 Moona – 'who provides light'
Centaine – 'kind lover'
Alle – 'defender, protector'
Baylen – 'auburn'
Alyne – 'beautiful, fair-haired'
Jonette – 'happiness'
Olja – 'sacred'
Blue Butterfly Names
Summer azure
Viceroy
Lina
Adonis
Edith
Nessie
Marripossa
Papillon
Aqua
Cool Butterfly Names
Moonlight
Candide – 'white glowing, sweet thing'
Akasma –' white climbing rose'
Ginessa – 'white as foam'
Phoswen – 'a white rose'
Blondell – 'white flower'
Kent – 'bright white'
Dolon – 'scent of a beautiful white flower'
Guinevere – 'white wave'
Common Butterfly Names
Jolie – 'festive and pretty'
Aglae – 'beauty, splendor'
Lyneth – 'little beauty'
Mila – 'a gracious or beautiful dear'
Zurie – 'white and lovely'
Calanthe – 'to have the beauty of the flower'
Albeertine – 'bright nobility'
Aimee– 'beloved'
Cute Butterfly Names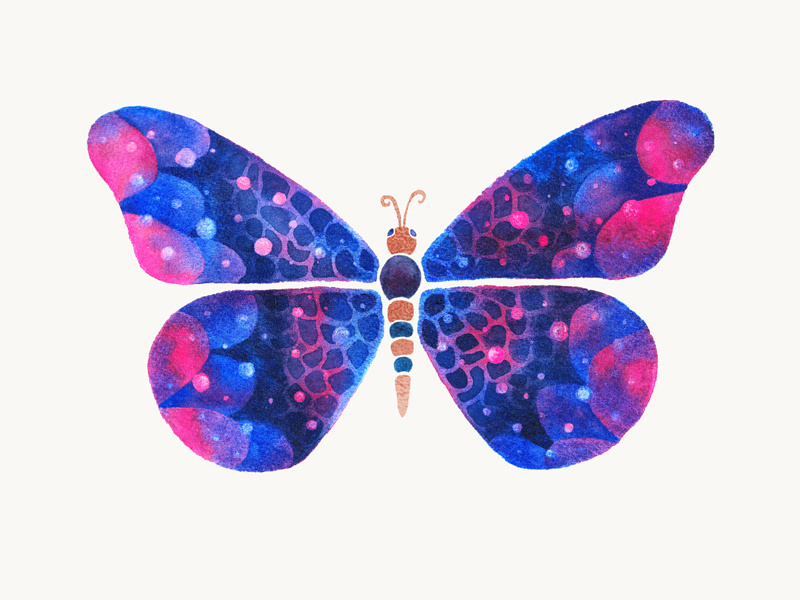 Yuri – 'lily'
Kazashi – 'hair ornament'
Ami – 'Asia, beauty'
Misaki – 'beauty bloom'
Hikaru – 'light'
Yumi – excellent beauty'
Fuji – 'wealthy, intention'
Miki – 'flower stem'
Beautiful Butterfly Names
Daire – 'fruitful and fertile in Irish'
Aglaia – 'beauty, splendor'
Derry – 'merry'
Aodhan – 'little fire'
Dalia – 'fate, luck'
Acephali – 'without a head'
Charon – 'ferryman in Greek mythology'
Orion – 'a rising star'
Zenobia – historical ancient queen'
Birth Month Butterfly Names
Pet Butterfly Names
Bellora – 'to be beautiful now'
Venus – 'the Goddess of beauty and love'
Callalily – 'one like the lily flower'
Fleur – 'flower'
Aeris – 'an earth full of flowers'
Mael – 'prince or chief'
Margeurite – 'pearl'
Thibault – 'courageous and people'
Corentin – 'friend or hurricane'
Good Butterfly Names
Saphire – 'a Hebrew name for beauty'
Opaline – 'beautiful as an opal'
Celia – 'one from the heaven'
Delphine – 'dolphin'
Cherise – 'cherry red color'
Alyana – 'beauty'
Red Butterfly Names
Afra
Flan
Garnet
Rudyard
Edom
Akane
Piroska
Clancy
Flanagan
Rufus
Phoenix
Reed
Sienna
Ruby
Rare Butterfly Names
Gen – 'spring'
Kiumi – 'longtime beauty'
Masumi – 'increasing beauty'
Toshi – 'mirror image'
Yuka – 'fragrant'
Mitsu – 'light'
Haru – 'springtime'
Haruki – 'radiant spring'
Royal Butterfly Names
Agatha
James
William
Humphery
Caroline
Arthur
Augusta
Megan
Louis
Alexandra
Archie
Harry
Charles
Elizabeth
Diana
John
Red and Black Butterfly Names
Shani
Smith
Sohrab
Fabbri
Kamala
Akari
Amsel
Pyrrhus
Gilroy
Altan
Rumen
Kovac
Kilduff
Rubina
Vincent
Neri
Rainforest Butterfly Names
Ahti – 'Finnish god of fishing, ocean and rivers'
Slaine – 'health in Irish'
Amaterasu – 'shining over heaven'
Phyllis – 'foliage'
Vijaya – 'victory in Sanskrit'
Finn – 'enormous charm and energy'
Aditi – 'boundless, freedom'
Orthurus – 'two-headed dog monster'
Pax – 'peace in Latin'
Rainbow Butterfly Names
Venesse
Chestnut
Blue
Burgundy
Julia
May
Peacock
Zebra
Farfa
Japanese Butterfly Names
On the pink flower

there is a white butterfly —

whose spirit, I wonder?

-Japanese hokku
Japanese have a belief that butterflies represent the dead. This idea was based on metamorphosis. Butterflies are also seen as a symbol of love in the country and Japanese culture respects these creatures a lot.
Different colored butterflies have different meanings.
For instance, a black and white butterfly highlights the combination of traits that matches both colors. Similarly, a black butterfly is seen as an indication of a new disease or death.
Butterflies are also used in tattoo designs that represent feminine grace and emerging beauty.
Here are a few Japanese butterfly names that'll help you see how the culture celebrates these creatures.
Akiko – 'bright and autumn'
Yuri – 'lily'
Kazashi – 'hair ornament'
Ami – 'Asia, beauty'
Misaki – 'beauty bloom'
Hikaru – 'light'
Yumi – excellent beauty'
Fuji – 'wealthy, intention'
Gen – 'spring'
Kiumi – 'longtime beauty'
Masumi – 'increasing beauty'
Toshi – 'mirror image'
Yuka – 'fragrant'
Mitsu – 'light'
Haru – 'springtime'
Haruki – 'radiant spring'
Miki – 'flower stem'
Takara – 'treasure'
Sayuri – small lily'
Hoshi – 'star'
Ruri – 'emerald'
Kazumin – 'harmonious beauty'
Nozomi – 'hope'
Sen – 'wood fairy'
Suki – 'beloved'
Rika – 'true fragrance'
French Butterfly Names
French is a difficult language, but nevertheless, a beautiful one. If you've been looking for some beautiful butterfly names, you've come to the right place. These rare butterfly names will delight you, and you'll have more options than you can choose from.
Here are a few French butterfly names.
Abelle – 'bee'
Chloe – 'fresh blooming'
Arielle – 'lioness of God'
Bayleigh – 'berry wood'
Anais – 'grace'
Etienne – 'garland or crown'
Berthe – 'bright'
Lucien – 'light'
Gael – 'generous lord'
Oceane – 'ocean'
Aamber – 'precious jewel'
Australian Butterfly Names
Australia has over 400 species of butterflies that make up its ecological system. The Australian Butterfly Sanctuary is the largest butterfly flight aviary and houses over 1,500 butterflies from numerous species.
Good butterfly names are not hard to find, and this list of Australian butterfly names is proof of that. We've also included rainbow butterfly names on this list so you can go with a name that resembles your pet butterfly.
Daryllyn – 'beautiful one'
Jonda – 'joyful'
Alisah – 'great happiness'
Jinelle – 'sensitive'
Halena – 'bright, shining one'
Jonila – 'rejoice'
Bayu – 'the wind'
Leueue – 'lava'
Thomas – 'twin'
White Butterfly Names
The butterfly is a flying flower,

The flower a tethered butterfly.

– Ponce Denis Écouchard Lebrun
If you are looking for white butterfly names, take a look at our choicest picks.
Bronwen – 'dark and pure'
Nuala – 'white-haired'
Rabab – 'white cloud'
Gvenia – 'white hawk'
Candace – 'fire white'
Zuria – 'white and lovely'
Wendy – 'white-skinned'
Elodie – 'as white as snow'
Olwen – 'white footprint'
Ivory – white as tusks'
Suzy – 'lily'
Rima – 'a white antelope'
Galatea – 'white as milk'
Chardonnay – 'a dry white wine.'
Eirwen – 'as white as snow'
Izusa – 'white stone'
Whitney – 'white island'
Final Words: Butterfly Names
Butterflies are unique and beautiful creatures. In some cultures, butterflies are considered a lucky charm that represents the changes that happen in your life. They also indicate your rebirth, which is indicated by changes in your personality.
If you are fond of butterflies and are looking for butterfly names, our lists will surely help you out.
We have divided the list based on categories, so it is easier for you to select names and pick out the ones that appeal to you the most.
Whether you are a fan of Monarch butterfly names or are looking for mystical butterfly names, you have plenty of options to choose from. So be creative and pick a name you love!
Do Butterflies Bite? Do They Have Teeth?