When we think of the word 'squid,' most of us imagine delicious calamari rings. However, a live squid can make for an exotic pet, but not a social one though.
Squids have short lives, are sensitive to water quality, and have specific tank requirements. These qualities make it a bit challenging to keep them as pets. If you're into cephalopods, particularly squids, you need to provide them with the right living conditions.
The popularity of squids is growing in the world of exotic pets. They may require a lot of maintenance, but they're very fascinating and extremely intelligent creatures.
Naming Your Pet Squid
If you've recently bought a pet squid, you must be thinking of what to call your new buddy. We are here to make the quest for good pet squid names easy for you.
In this post, we have compiled some of the best squid names for you to choose from. So, let's get started.
Funny Squid Names
If you're looking for some nice and funny names for your squid, this list is for you. We are sure these names will give everyone a good laugh.
Mr. Ink-redible – Just like other cephalopods, squids also produce a dark pigment that looks like ink.
Printer Cartridge / Cartridge – This is a funny take on a squid's ink-producing capabilities.
Ten-Tickles – Squids have a pair of tentacles that they use to grab their prey and 8 arms to hold and control it.
Squidnapper – The way they seize their prey in the ocean makes these creatures look like dangerous kidnappers!
Calamari – Because who doesn't think of scrumptious calamari rings when they see a squid?
Squidward – This is a cartoon character from the famous cartoon series SpongeBob Squarepants. Even though Squidward is portrayed as quite cynical and bad-tempered, that does not make him any less popular among SpongeBob fans.
Diddly – Squiddly Diddly or Diddly is another famous character created by the legendary cartoon studio Hannah-Barbara in the 1960s. In the cartoon series, Squiddly Diddly plays the role of a warm and kind-hearted squid who wants to be a singer.
Here are more funny name suggestions for your pet squid:
Sir Squimbleton
Squidward
Squiddy
Squilliam
Squark
Squidsalot
Squidlet
Squidyboi
Scrumsquiddlyumptious
Inky
Inkington
Inkeldorf
Sir Squiddy Wiglebotham
Saborsquid
Ink
Molly
Blu
Squiddle Squeed
Inkling
Squidchip
Squaffles
Bootycheekas
Sirasquidlington
Sinead
Squidlington
Squiggles
Deadshot
Mr.Inkletonruffles
Giant Squid Names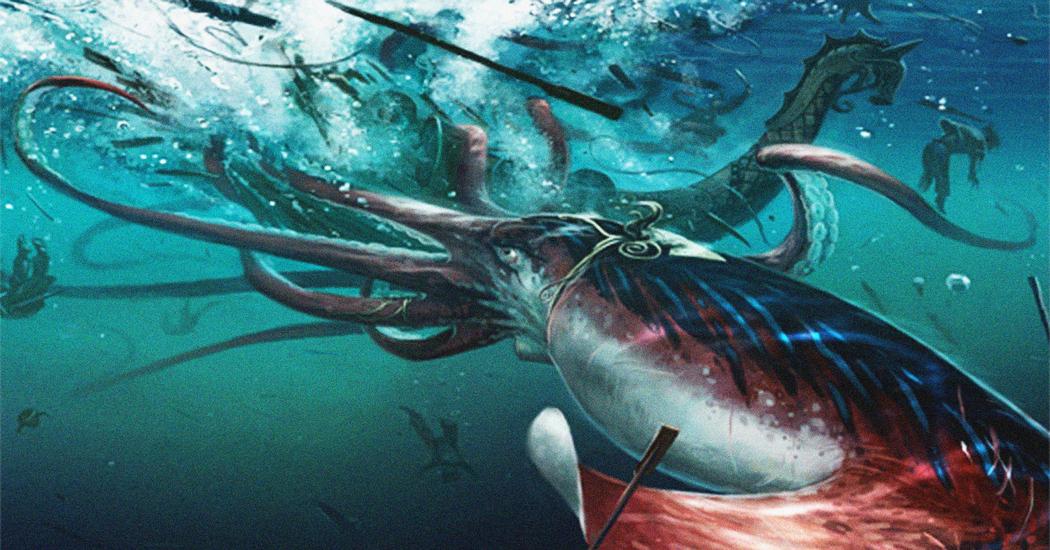 If you have a giant-sized squid at your home, here are a few names to choose from.
Tornado
Acrobat
The Dark Knight
Rogue
Rumer
Buster
Death
Danger
Electra
Harley
Gunner
Diesel
Hero
Rebel
Mitzy
Shooter
Mars
Breaker
Brutus
Suvorov
Fury
Spartacus
Spike
T-Bone
Titan
Scully
Magnus
Terminator
Sumo
Tex
Elektra
Major
Onyx
Meansy
Taboo
Lux
Anarchy
Jazz
Striker
Power
Gunnie
Copper
Venom
Grendel
Lycan
Groot
Hannibal
Wilder
Stormy
Rogue
Griphook
Hagrid
Apollo
Scooter
Stallion
Zeus
Bison
Sephiroth
Prometheus
Goliath
Maximus
Hercules
Hulk
Attila
Stallone
Bear
Moose
Kong
Colossus
Mammoth
Lash
Alpha
Jericho
Ultimate Warrior
Big Show
Steamboat
Batista
Rhodes
Justice
Taz
Wahoo
Bigfoot
Venus
Trixy
Zen
Long Arms
Yeti
Jabba
Cujo
Falcon
Blaze
Czar
Dante
Thor
Genghis
Conan
Porky
Cute Squid Names
If you're looking for some cute and adorable names for your squid, have a look at this list.
Mr. Leggy
Luke Little
Muffin
Fuzzles
Zoey
Squiddly Doodles
Spud
Boris
Yoda
Nico
Otis
Frostbite
Aurora
Piper
Randy
Curie
Hugsie
Truffle
Travis
Boris
Goldie
Hulk
Miles
Jinx
Stitch
Dylan
Mochi
Shining
Redrum
Chum
Alpha
Chuckles
Quake
Waffles
Octavia
Mr. Bitey
Fido
Sparky
Inky
Bubbles
Mr. Inks-a-Lot
Octavius
Floppy Sea Spider
Scuba Doo
Squitzy
Billy the Squid
Triton
Doctor Squidds
Kraken
Octavia
Ocho
Jojo
Cookie
Rooster
Elphy
Jester
Nero
Boo
Finley
Poseidon
Caliban
Buffy
Pringles
Mirinda
Twinkle Toes
Sylvester
Freckles
Creepette
Cosmo
Nibbles
Aquaman
Rorschach
Aristotle
Cephquid
Nemo
Octo-marine
Octoman
Toby
Laser
Madonna
Squishy
Ziggy
Spidey
Mario
Archemedes
Goomba
Good Squid Names
Still can't find the perfect name for your squid? Here are a few more suggestions for you.
Peanut
Munchkin
Mr. Invisible
Scout
Copper
Margherita
Buttercup
Knot
Martini
Mr. Eight
Tentacle
Dj Octo
Little Mr. Eight Legs
Goldie
Casper
Bosco
Cassie
Flimsy
Blanket
Agent Octavirus
Shaggy
Cephalo
Lupin
Arthur
Boogieman
Jellybean
Snack
Bazoo
Oswald
Ocky
Bully
Axel
Stitch
Billy Bob
Jasper
Corny
Leapy
Magoose
Buddy
Sandy
Skinny
Slippy
Binky
Goosie
Swimmer
Brownie
Sprint
Mercury
Shoosh
Wonder Ace
Ajax
Aldo
Azure
Babel
Bayou
Aqua
Astra
Beau
Brizo
Bahari
Batman
Brooke
Bruce
Calypso
Comet
Cordelia
Crimson
Delta
Dexter
Draco
Drake
Einstein
Genevieve
Glimmer
Morgan
Murphy
Great White
Grouper
Hammerhead
Haven
Henry
Hunter
Hydra
Isabella (or Bella)
Jasper
Johnson
Orca
Orion
Oscar
Jonah
Juliet
Jupiter
Kai
Kaiyo
Leilani
Luna
Magnolia
Maggie
Mahi
Marina
Veiltail
Whale
Xena
Misty
Moana
Moorea
Caspian
Cayman
Celeste
Neptune
Poseidon
Ripley
Selkie
Silver
Starlight
Sydney
Tallulah
Tetra
Tidal Wave
Tsunami
River
Romeo
Sam
Sebastian
Ursula
Penelope
Plankton
Munchlax
Sushi
Octrock
Lord Squiddly
Icy
Applepie
Cooper
Slimy
Slithery
Male Squid Names
Do you have a male pet squid? Go through this list to find the best names for him.
Fabian
Barclay
Gatsby
Leon
Felix
Ernie
Gus
Buck
Bodie
Milo
Lennox
Hugo
Ace
Mike
Dexter
Bentley
Pip
Otis
Aspen
Alex
Mart
Kanei
Archie
Duke
Tucker
Leander
Rylie
Eddie
Bart
Parker
Earl
Tank
Barney
Rector
Merlin
Buzz
Theo Balder
James
Reiichi
Bart
Jamie
Ron
Bear
Jem
Rory
Joey
Ross
Bowie
Jose
Ryan
Brian
Jupiter
Sarjan
Bruce
Kylo
Severus
Butch
Larry
Sirius
Captain
Leland
Spike
Joe
Ed
Jacques
Gunther
Brevis
Freddy
Pet Squid Names
We have some more suggestions in stock for you. Have a look at this list for interesting pet squid names.
Dorito
Peaches
Autumn
Ember
Doofus
Dizzy
Zoom
Cheeto
Pumpkin
Butterscotch
Garfield
Rusty
Veto
Chaser
Smudge
Raven
Finley
Finneus
Larry
Crusher
Dash
Spirit
Quartz
Blizzard
Arctic
Splodge
Prism
Chief
Cobalt
Dotty
Miso
Chips
Flotsam
Spidzy
Pirate
Floater
Skittles
Speedy
Slick
Dart
Spot
Patches
Penguins of Madagascar Squid Names
Penguins of Madagascar is a 2014 American computer-animated spy action comedy film which was a spin-off of the Madagascar film series. It stars four penguins who find themselves in the middle of a well-planned conspiracy. Together, they have to stop the evil Dr. Octavius Brine from taking over the world as we know it.
This film was admired by audiences all over the world. If you're also a fan of this move, you can name your squid after the famous characters.
Skipper – Skipper is the unquestionable leader of the gang. He is determined, and he leads the penguins to success on every mission they undertake.
Kowalski – Kowalski is the thinnest and tallest of all the four penguins, and he's also the smartest. He concocts complex plans for Sipper in just a few seconds and gets everyone on board to instigate immediately.
Rico – Rico is a mute from Antarctica who is loyal to Skipper and acts rationally in all situations. In the TV show of the same name, however, Rico is playing a crazy penguin with spiked hair and a scar down his face.
Private – Private is the youngest of the penguins and also the most naïve of all. He's got large bulging eyes and speaks with a squeaky British accent.
Female Squid Names
Is your pet squid a female? Don't worry: we have got the perfect names for her with a girly touch.
Diana
Ella
Elsa
Parisia
Pearl
Phelia
Polly
Princess
Phantasia
Prissy
Fiona
Hope
Iggy
Iris
Jade
Jane
Jasmine
Jess
Jewels
Miriam
Missa
Muffin
Elsa
Sydney
Taylor
Tee-tee
Lolly
LuLu
Missy
Misty
Molly
Jezebel
Clay
Chelsea
Joji
Mandy
Mango
Milly
Jules
Karla
Kirra
Kota
Krystal
Kylie
Kyra
Lavender
Quera
Ruby
Rochelle
Romy
Layla
Lilly
Lima
Liza
Lizzy
Lola
Marsha
Quilla
Quora
Nobia
Oksana
Olga
Olina
Omy
Orchid
Pandora
Quala
Queenie
Rose
Rosy
Roxy
Ruby
Sabrina
Savanah
Shana
Dahlia
Scarlet
Star
Stella
Sakura
Myca
Mia
Crimson
Shmoo
Chloe
Zoe
Gracie
Jasmine
Minnie
Lucy
Pumpkin
Abby
Coco
Roxy
Sophie
Nala
Anya
Crystal
Diva
Kira
Kiwi
Darla
Fancy
Frieda
Flo
Ivory
Janie
Irene
Haven
Henley
Maple
Paris
Basil
Stephie
Strawberry
Suzie
Tinkerbell
Venessa
Vercalia
Vernia
Sara
Sasha
Sassy Pants
Megala
Megan
Mimi
Nilina
Nina
Angel
Fara
Fifi
Colbie
Wings
Zelda
Baby
Akira
Diva
Cool Squid Names
Have a look at this cool list of names for your squid.
Quiggly Wiggly
Ringo
Jinkies
Salty
Sandy
Sassy
Caramel
Catalyst
Kiko
Lenny
Cookie
Louie
Lucky
Marble
Ollie
Rosie
Rusty
Satsuma
Shimmer
Simba
Sundance
Gracie
Guppy
Coral
Houdini
Otter
Paulie
Clash
Cleo
Popcorn
Quimby
Skippy
Snapper
Octy
Slinky
Rubert
Chester
Hinderblade
Straw
Flappy
Flow
Chantz
Chi-Chi
Chompy
Cocoa
Summing It Up: Cute and Funny Squid Names
We hope this article was helpful in coming up with the perfect name for your pet squid. Let us know which ones made it to your list of favorites. We would also love to hear your own suggestions in the comments below.