Looking for the perfect name for a hummingbird? Well, you've come to the right place. We've thrown together some names for you to go through before picking out the perfect name for your hummingbird.
A little about the small flying creatures: they're originally from the New World, from Alaska to Tierra del Fuego. They've always been the subject of the fascination of travelers throughout the centuries and have been given several different names to the admiration of their minuscule size with super-fast speed.
In 1630, when the English came to the New World, they saw a tiny bird, possibly the tiniest bird in the world, and described it as a 'humbird that is as big as a hornet but has all the dimensions of a bird, with a bill, wings, quells, legs like a spider and tiny claws.'
Coincidentally, the man who came up with this observation was Captain John Smith, the same man known for striking up a friendship with the Native American Princess Pocahontas.
If you've ever watched the movie, Pocahontas, you'll recall that there was a hummingbird in it as well.
Over the decades, there have been numerous suggestions by researchers and travelers for what this small bird should be called. They were called 'the reviving ones' in Nahuatl by the Aztecs, because they had a tendency to die when food and shelter were difficult to come by and would strangely come back to life when the situation got better.
If you're looking for some cute and funny hummingbird names, we've got a list for you right here. Hopefully, you'll be able to find a name that resonates with you and sounds great on your new bird.
Cute Hummingbird Names
Hummingbirds are some of the most interesting birds you'll ever see.
They're extremely tiny, so it's hard to see them as they zoom past you on their way from one place to another.
They're very fast flyers and you'll have a hard time keeping track of them because they're always busily shooting from where they are to where they want to go.
Here are some cute hummingbird names to suit these cute little creatures.
Twinkles
Widget
Gabby
Budgie
Buddy
Birdo
Pepperanne
Saffron
Lady Jane
Butterfeathers
Sunshine
Coco
Tico
Harley
Kayla
Skittles
Daisy
Pepper
Rock
Mango
Angel
Cheepers
Tiki
Sunny
Tweety
Tinkerbell
Wiggles
Lima
Lavender
Good Hummingbird Names
Finding a good name takes a lot of work. It's not often that you'll find a name that you take one look at and decide that it's the perfect name for the animal you have, but if you ever come across one, you'll be grateful.
Only true pet lovers realize how important it is to find a name that represents how much they love their animal because a name is the first step to introducing your beloved animal to friends and family.
Here are some good hummingbird names to help you choose.
Persimmon
Teke
Scooter
Casper
Harley
Piglet
Spice
Squidward
Goody
Crazy Bird
Toots
Maxi
Pita
Touche
Beaker
Argula
Oscar
Chatterbox
Yakky
Zippy
Hummy
Humdinger
Tik-Tok
Lucy
Peaches
Kiwi
Sammy
Peanut
Tiny
Tortuga
Pokeberry
Funny Hummingbird Names
These birds are funny because it's often confusing to see something so small flying around and not mistaken it for an insect instead.
However, if you ever catch them resting, you'll see that they are in fact, just like every other bird, but much smaller, which makes them unique and a little funny-looking as well.
Read on to get some more ideas for funny names for your hummingbird.
Chick Jagger
Bronco Bird
Tiger
Sprite
Seven-Up
Pepsi
Kiki
Spike
Mac
Puff
Fawkes
Matilda
Robinson Crusoe
Nessie
Snow White
Nibbles
Ozzy
Hershey
Asparagus
Yodeler
Trixie
Chipotle
Chipper
Strutter
Barbie
Wingman
Snappy
Scrooge
Endive
Chive
Kanye Nest
Sir Chirps-a-lot
Squawk
Hootie
Bougie
Green Bean
Puff Daddy
Chirpy
Pipsqueak
Meryl Cheep
Yakky
Chippie
Speck
Shakespeare
Birdie
Zapper
Prudence
Polly
Lizzie
Pretty Bird
Female Hummingbird Names
Female hummingbirds are beautiful and graceful as they fly through the flowers.
They were often called 'kissers of flowers' because of how often people saw them lingering around flowers. They actually eat the insects nears the flowers more often than the nectar on the flowers, but because they're so fast, trying to catch them in the act will only make you dizzy.
Here are some female hummingbird names to help you decide on the best one for your bird.
Skye
Vanilla
Cookie
Willow
Blueberry
Tootsie
Pip
Sophie
Tara
Jenny
Sugar
Ethel
Sydney
Calypso
Gracie
Molly
Kohlrabi
Jalapeno
Disco
Ruby
Prim
Rufus
DIva
Rusty
Priscilla
Cersie
Pickles
Feathers
Maize
Shortie
Sweetpea
Skallywag
Onion
Dove
Pocahontas Raccoon and Hummingbird Names
It's almost impossible that you haven't seen this movie made in 1995. It's based (approximately) on the life of the Native American woman Pocahontas, daughter of a tribal chief.
The area where her tribe lives is invaded by colonists, among whom there is a man named John Smith. He meets Pocahontas while he is out exploring the area and they soon fall in love.
However, everything does not go the way they want. In the movie, Pocahontas has two friends, a raccoon and a hummingbird. Below are their names, if you want to name your hummingbird after them.
Meeko—the raccoon
Flit—the hummingbird
Pet Hummingbird Names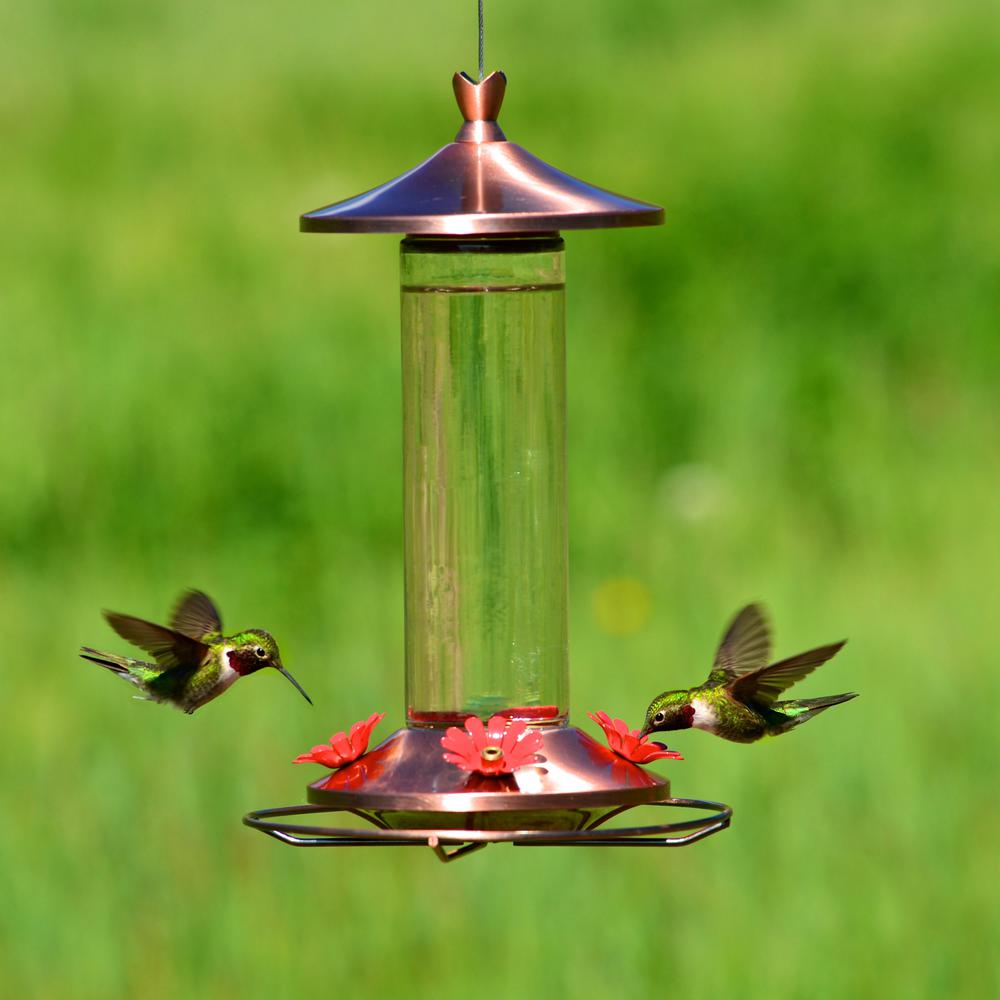 Having a pet hummingbird is an absolute treat. You get to build a little birdhouse and watch as the bird explores your garden, eating pollen and nectar and bringing excitement to your backyard.
Make sure you keep enough food and water out for them at all times, because they need to stop and take a break every once in a while, too.
Here are some name ideas for a pet hummingbird.
Doodles
Indy
Baxter
Skipper
Shiloh
Oats
Goose
Alejandro
Penny
Dixie
Talon
Armageddon
Pumpkin
Big Bill
Beakman
Bobo
Casanova
Sultan
Fern
Honey
Blue
Crackers
Gustavo
Goblin
Jolly
Hootie
Xander
Jack Sparrow—from the movie Pirates of the Caribbean
Jose
Jolly Roger
Lightning
Olly
Milton
Yoshi
Mockingjay
Jade
Hummingbird Names Based on Famous Birds
There are a number of famous birds that we've seen in movies and cartoons that have played a huge role in our childhood. Whether we're still into watching these cartoons and movies as adults, these birds still live on in our memories.
From Big Bird on Sesame Street to the owls in Harry Potter, the list could go on.
Here are a few names that you can choose from.
Zazu from The Lion King
Daffy from Loony Tunes
Daisy from Disney—she was Donald Duck's girlfriend
Iago from Aladdin
Hedwig from Harry Potter
Diablo from Sleeping Beauty
Nigel from Finding Nemo
Big Bird from Sesame Street
Becky from Finding Dory
Cool Hummingbird Names
Do you want a name that is as cool as your hummingbird? There are a number of wordplays or puns that you can put together to come up with a name that is both witty and easy to remember.
You can make a name that exaggerates a certain aspect of your bird, or one that lovingly highlights how wonderful you think your hummingbird is. Here are some names you can consider if you're having trouble coming up with your own.
Thunderbeak
Katniss—from the Hunger Games
Lime
Peabody
Megabyte
Snickers
Rainbow
Starburst
Motley
Goldie
Sapphire
Azure
Nigel
Petrie
Pegleg
Little Foot
Jelly
Houdini
Jinzo
Riku
Couscous
Kohaku
Boobah
Konga
Excalibur
Pontiac
Swole
Muffin
Male Hummingbird Names
Similar to the female hummingbird, the male hummingbird is an interesting creature as well. In fact, what makes them stand out more is their gorget. The gorget on a male hummingbird can be red, purple, orange, or even pink, and its sole purpose is to attract a female mate for the bird.
If you ever have trouble differentiating from a male and female hummingbird, hopefully, this will make it a lot easier. Here are some male hummingbird names for you to browse through if you're looking for a good name.
Scratch
Malcolm
Huey
Andre
Plato
Largo
Picasso
Reed
Julius
Chaz
Peck
Pip
Quackers
Peter Pan
Perry
Gumby
Monster
Brad
Paco
Buster
Nat
Percy
Reba
Kipper
Perchy
Handsome
Barney
Native American Hummingbird Names
As we've mentioned before, hummingbirds are mostly likely indigenous to Native America and are important in their culture as well. Here are a few names that'll sound great on your hummingbird.
Thanagila
Walehla—Cherokee word for hummingbird
Huitzilopochtli
Tocha Kachina
Ruby-throated
God's Hummingbird
Music of the Wind
Golden-breasted Thrush
Falling Star
Glowing Light
Beautiful Feathers
Rainbow Cloud
Sweet Songbird
Long Tail Hummingbird
Rainbow Wings
Power of Little Wings
Love of Nature
Chinook
Chippewa
Dakota
Hiawatha
Iktomi
Kiowa
Nekoosa
Pocahontas
Bubbles
Zip
Buzz
Ruby
Flap Your Wings
Afterglow
Avalon
Little Hummer
Thunderclap
Squawk
Thirsty
Thunder
Zip and Zing
Skydancer
Star Bright
Flutterby
Hummer
Baby Hummingbird Names
Still haven't found the name you were looking for? Getting a baby hummingbird is a great way to spruce up your garden.
Here are baby hummingbird name options that you can choose from.
Tasha
Martini
Gill
Floyd
Remus
Ollie
Thelma
Taz
Jonah
Sullivan
Waldo
Sonny
Pika
Pteradon
Rambo
Spark
Bijou
Cricket
Tennyson
Smee
Hawkeye
Josette
Pippin
Piper
Nissa
Lanie
Quentin
Jay
Tony
Pascal
Peepers
Emerald
Koko
Bess
Thyme
Orville
Woodstock
Wilbur
Conclusion: Hummingbird Names
Everyone loves a little bit of liveliness and energy in their home environment.
If you live in an area that naturally has a large hummingbird population, you won't have any trouble naming the ones that visit your house frequently.
If you've had to bring hummingbirds into your home, make sure you have the right supplies to keep them fed and hydrated. And in the meantime, these lists will help you pick the perfect name for your birds.
You've made it to the end and hopefully enjoyed learning about some of our favorite pet hummingbird names. It was fun to share but also difficult because there were so many names we wanted to list!
Whether you liked what you read or not, let us know. We hope to see you back here soon!