Are you looking for an interesting name for your pet snake?
You're in luck because we have compiled a collection of names that are perfect for all kinds of snakes, regardless of their species, color, size, and temperaments.
Whether you're looking for funny snake names or snake names that are inspired by books and movies, you'll be happy to find that we've got something for everyone.
Now, without further ado, let's take a look at our top favorite cool snake names of all time.
Female Snake Names
Needless to say, snakes are one of the coolest creatures on Earth, which is why they deserve unique or exotic names that describe their appearance perfectly.
Some snake owners prefer naming their pet friends after finding inspiration from their cultural influences, while others are hoping for a name that fits their pet's personality and looks.
Following is a comprehensive list of female snake names arranged in alphabetical order that might strike your fancy.
Aqua
Aurora
Adele
Anemone
Arabelle
Amethyst
Anita
Beauty
Banana
Baby
Basil
Brazil
Buttercup
Betty
Bubble
Brandy
Bella
Cherry
Cassie
Cupcake
Cinderella
Candy
Donut
Debby
Dakota
Dolores
Eve
Elle
Eden
Flower
Fancy
Florida
Gypsy
Ginger
Giselle
Gin
Gaia
Goldie
Holly
Heaven
Hope
Helen
Hula
Iris
India
Ivy
Izzy
Kiki
Kitty
Kira
Kelsey
Lola
Leah
London
Lolly
Lulu
Luna
Medusa
Milan
Mango
Margo
Moon
Myrtle
Moira
Nebula
Nala
Nessie
Olive
Opal
Ocean
Pearl
Paris
Poppy
Precious
Queen
Quinn
Raven
Rainbow
Rose
Rebel
Silky
Solar
Star
Sophia
Sapphire
Torrent
Topaz
Tori
Venus
Vegas
Wynona
Winter
Yucca
Zoe
Zebra
Zephyr
Male Snake Names
You can also name your snake based on his species. For instance, if you own a king snake or corn snake, you can easily name him Cornelius or Rex.
Let's take a look at some badass snake names for male snakes, arranged in alphabetical order:
Alpha
Ace
Apollo
Apocalypse
Apple
Aslan
Bastille
Bane
Barney
Bowie
Bristol
Bengal
Bruce
Bush
Clone
Cosmo
Clyde
Cactus
Captain
Cyclops
Cruz
Citrus
Devon
Dragon
Duff
Delta
Danger
Echo
Edward
Flip
Frio
Frodo
Ghost
Gollum
Growler
Gremlin
Hermit
Helix
Haven
Haze
Ice
Illinois
Ilya
Jasper
Jax
Johnny
Juno
Kraken
Krab
Lenny
Leo
Leonard
Logan
Luca
Leopard
Mojo
Marley
Moss
Nirvana
Nemo
Oliver
Onyx
Pesto
Pickler
Pascal
Pyro
Rex
Ricky
Rhodes
Rio
Silver
Saber
Salt
Sly
Scales
Sydney
Toto
Tequila
Thrasher
Wilbur
Walter
Woody
Yolo
Yoshi
Yoda
Zuke
Zoo
Disney Snake Names
Disney movies hold a special place in almost everyone's heart.
Can't decide what to name your snake? You can always seek inspiration from your favorite Disney characters.
For instance, if you love The Incredibles and your pet snake is quite like Dash in terms of his temperament and speed, you can consider naming him after the famous character.
Here's a list of different Disney-inspired names that you can look at to find the perfect name for your snake:
Arlo (from the Good Dinosaur)
Bruno (from Cinderella)
Baymax (from Big Hero 6)
Bing Bong (from Inside Out)
Cubby (from Peter Pan)
Carl (from Up)
Chernabog (from Fantasia)
Dug (from Up)
Dingwall (from Brave)
Darling (from Lady and the Tramp)
Dracula (from Hotel Transylvania: The Series)
Eugene (from Tangled)
Flubber (from Flubber)
Fergus (from Brave)
Grimsby (from the Little Mermaid)
Hopper (from A Bug's Life)
Hercules (from Hercules)
Kaa (from The Jungle Book)
Koda (from Brother Bear)
Kevin (from Up)
King Louie (from the Jungle Book)
Maximus (from Tangled)
Major (from Cinderella)
Merida (from Brave)
Mickey (from Mickey mouse)
Nemo (from Finding Nemo)
Olaf (from Frozen)
Oliver Twist (from Oliver Twist)
Pinocchio (from Pinocchio)
Pluto (from Mickey Mouse)
Rosita (from Coco)
Rolly (from 101 Dalmatians TV series)
Scar (from The Lion King)
Stitch (from Lilo and Stitch)
Sully (from Monsters, Inc.)
Zipper (from Chip 'n' Dale Rescue Rangers)
Harry Potter Snake Names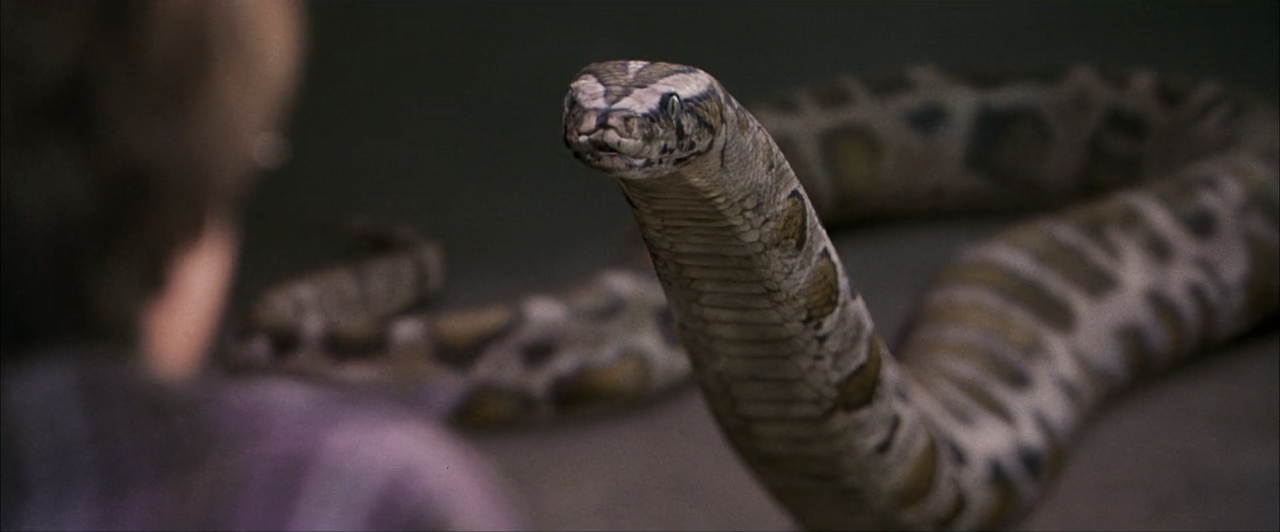 If you're a fan of all things magical, then names from the Harry Potter universe may hold special meaning for you.
Harry Potter fans all over the globe love naming their pets after their favorite characters and magical creatures from the popular book series.
The great thing is that there is a huge variety of options to choose from, all the way from the mystical Luna Lovegood to the friendly house-elf Dobby or the brave and bookish Hermione.
When you're choosing the perfect name for your new pet snake, consider his size and personality to make sure the name you've picked out a name that fits them perfectly.
Albus
Alastor
Argus
Aragog
Billy
Bathilda
Bellatrix
Bozo
Buckbeak
Creevy
Crookshanks
Cedric
Dobby
Draco
Dementor
Errol
Fang
Fluffy
Firenze
Fawkes
Fleur
Firebolt
Fudge
Gaunt
Godric
Ginny
Gilderoy
Gregorovitch
Grindelwald
Gringott
Grawp
Granger
Greyback
Helga
Hedwig
Hagrid
Krum
Kreacher
Lavender
Lily
Lupin
Lucius
Luna
Malfoy
Maxime
Madam Pomfrey
Minerva (or Minnie)
Moony
Moody
Mundungus
Mrs. Norris
Narcissa
Nimbus
Newt
Norbert
Nymphadora
Nagini
Neville
Percy
Petunia
Pansy
Peeves
Peter
Padfoot
Phoenix
Prongs
Quirrell
Remus
Regulus
Riddle
Rowena
Seamus
Slughorn
Scorpius
Scabbers
Shacklebolt
Sirius
Severus
Snape
Snitch
Slytherin
Salazar
Tonks
Vincent
Viktor
Wormtail
Xenophilius
Yaxley
Zacharias
Funny Snake Names
Looking for a name that's both witty and hilarious?
Check out the following lists of names to find the funniest name for your pet snake.
You can call him something fairly obvious like 'Snek' or come up with a name like 'Slim Jim' that would showcase your sense of humor and give people something to laugh about.
William Snakespeare
Severus Snake
Strangles
Noodles
Spaghetti
Cuddles
Buttercup
Smiles
Corndog
Muesli
Skinny
Hissy Elliot
Worm
Pretzel
Slim Jim
Nofeet
Mermaid
Snek
Sparkles
Yoshi
Scary and Exotic Snake Names
Needless to say, snakes are quite badass!
Why not name your pet something bold and exotic that will reflect his characteristics and personality in the best way possible?
Names like Venom, Smaug, and Mystique seem to fit their personalities and temperaments quite perfectly.
Take a look at some cool and scary snake names below to find one to your liking:
Alistair (Greek name meaning 'man's defender')
Arsenic (a poisonous chemical element)
Hulk (for a powerful green snake)
Blade(a sharp name for a fanged snake)
Cyanide (another poisonous chemical compound)
Emrys (means' immortality')
Jafaar (after the villainous Sorcerer from Aladdin)
Keshen (means' deeply profound')
Kono (a word used for someone with dexterity)
Tamani (means' desire')
Ramses (after the ancient Egyptian ruler who ordered his sorcerers to turn their staves to snakes)
Malak (an Arabic word that translates to 'angel')
Bullseye (for a snake with impeccable aim)
Diablo (this word literally means 'devil')
Pazima (means' lightning and thunder')
Ume (means' energy')
Ranger (perfect for a snake that loves to hunt)
Vasuki (means' king of the serpents')
Zak (means' pure one')
Kill Bill Snake Names
If you're a fan of Kill Bill, an American martial arts film that was written and directed by Quentin Tarantino, you can always name your pet snake after the interesting codenames that were given to all the assassins.
Let's take a look at some of our top favorite names from Kill Bill that will make the perfect name for your snake:
Buck
Budd
Sidewinder
Beatrix
Bill
Gogo
Charlie Brown
Shiro
California
Vernita Green
Copperhead
Cottonmouth
Sofie Fatale
Bride
Charmer
Orange and Yellow Snake Names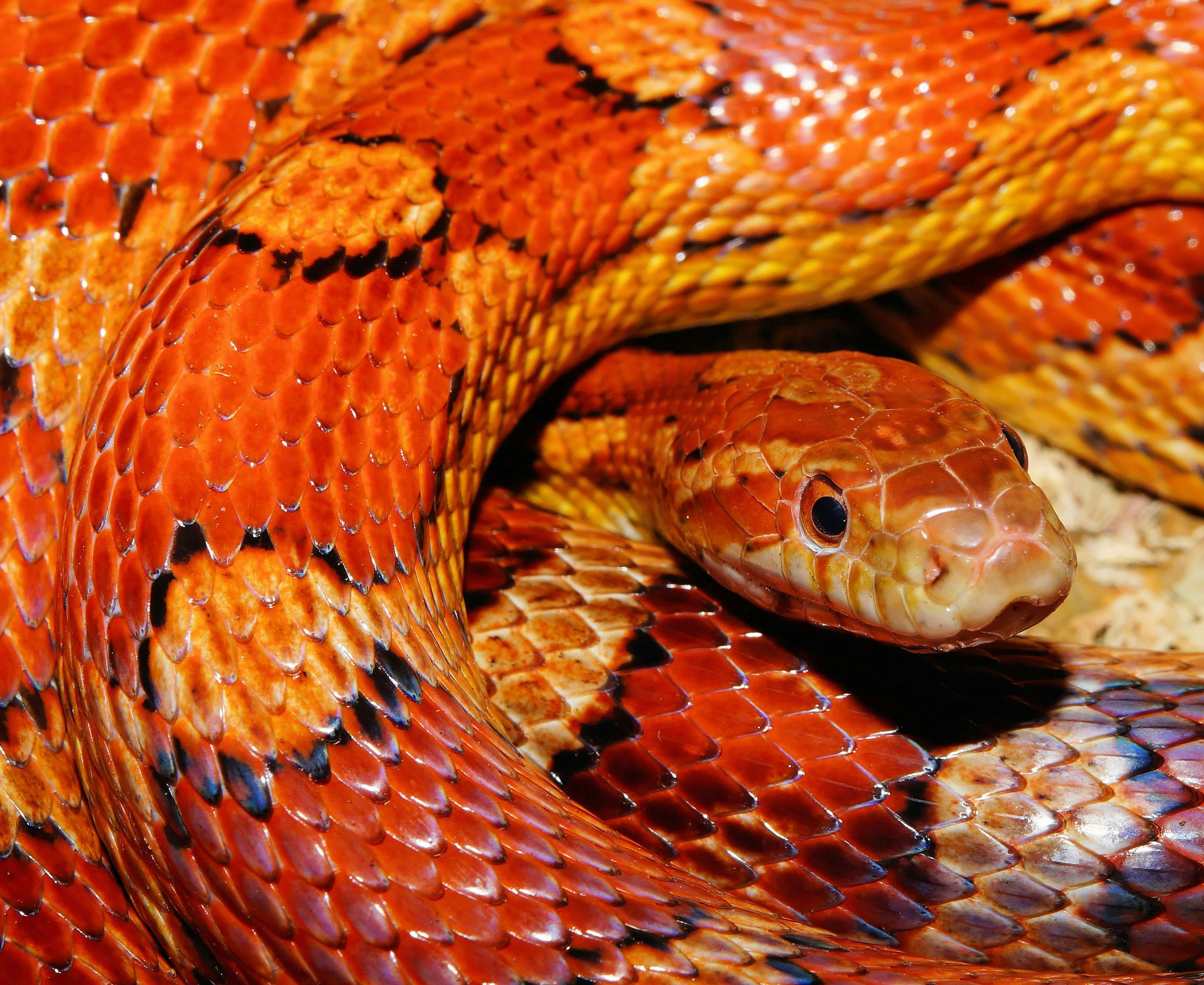 Bowie means yellow hair which is why it can be the perfect name for your yellow pet snake.
You can also consider calling your Snake 'Dwight'; it's a Dutch word that translates to Blonde.
If your snake is a little bit on the orange side, you can choose interesting and catchy names like Fireball, Lava, Flame for him.
Here, we've prepared a list of yellow and orange snake names that will describe your scaly pet friend beautifully.
Homer (after the famous Simpsons' character)
Midas (the King with the golden touch)
Rapunzel (the Disney princess with the most gorgeous golden hair)
Simba (the golden lion from The Lion King)
Tweety (the yellow canary in Warner Bros. Looney Toons)
Scotch (the orange-yellow whiskey)
Sunny (if your snake is golden yellow like the sun)
Sunflower
Honeybee
Honey
Sunshine
Naruto (from Naruto, a popular Japanese Manga series)
Mango
Goldilocks (from Goldilocks and the Three Bears)
Mars
Jupiter
Firefox (after an open-source web browser)
Crimson
Flare
Fuego
Chester
Cheeto (after a popular brand of snacks)
Blaze
Pumpkin
Scorch
Ginger
Foxy
Coral
Persimmon
Marigold
Firefly
Firecracker
Sandy
Tiger
Saffron
Carrot
Chucky (from Child's Play)
Flash (from The Flash)
Kim Possible (from Kim Possible, the cartoon series)
Mary Jane (from Spider-Man)
Mufasa (from The Lion King)
Sansa (from Game of Thrones)
Tigger (from Winnie the Pooh)
Apricot
Peaches
Jack-o'-lantern
Ginger Spice (from the Spice Girls)
Cheese
Cheddar
Dorito
Salmon
Minion
Mimosa
Final Words: Snake Names
Owning a pet snake is nothing like owning a dog. No matter what you name your snake, he won't respond to it, which is why naming snakes is all about what the name does for you.
Most people are scared of reptiles. If you want people around you to find your pet snake less threatening, you should choose a funny or cute name for him to make him seem a lot less scary.
Finding the perfect name doesn't have to be hard. Consider factors like the size, age, color, and gender of your snake to narrow down your options, and you'll be able to determine a suitable name for your snake in no time.
Cottonmouth vs Copperhead Snake