There is nothing more iconic in the animal kingdom than the zebras black and white stripes.
There are three species of zebras:
Plains Zebra
Mountain Zebra
Grévy's Zebra
The plains zebras are the most prevalent and widespread species. They can be found in southern and eastern Africa. They are smaller in size than the Grévy's zebra but bigger than the mountain zebras.
The mountain zebras are native to south-western Angola, Namibia, and South Africa.
The Grévy's zebra, or imperial zebra, is the largest of the three zebra species and is found in northern Kenya and Ethiopia. On the Conservation Status, the species is classified as endangered.
Now when the time comes to name these popular animals, we have compiled a list of famous, good, cute, funny zebra names. Also, a list of zebras who have appeared in Disney movies or shows accompanied by names for pink and baby zebras as well as some other great categories.
Famous Zebra Names
The following list is for the zebras who made it to the big screen and are now famous! The names are all linked to a fictional character or even a real zebra who has recognition at a widespread level.
Marty is THE MOST FAMOUS zebra. The first zebra that comes to mind is Marty, the famous zebra from the hit DreamWorks movie Madagascar.
Played by Chris Rock, Marty is a zebra that has grown tired of living in a zoo and hears that the penguins at the Central Park Zoo in New York are planning an escape and decides to follow them.
Along with friends Alex the Lion, Melman the Giraffe, and Gloria the hippo, the animals flee the zoo.
They end up in Madagascar, in an environment unknown to them, and live through many laughter-inducing adventures.
The successful outcome of the first movie led to Madagascar 2 and Madagascar 3, including multiple spin-offs.
Stripes
Yipes the Zebra
Zigby
Zebra-Man
Zany Zebra
Jourdan Zebra
Good Zebra Names
The following list of names is for overall solid and general names for both male and female zebras.
Chloe
Olivia
Isla
Aurora
Luna
Charlotte
Ada
Cora
Amelia
Maeve
Ophelia
Amara
Ava
Eleanor
Genevieve
Alice
Evelyn
Elodie
Ivy
Eloise
Rose
Aurelia
Lucy
Violet
Adelaide
Iris
Astrid
Freya
Hazel
Maya
Adah
Penelope
Nora
Esme
Mia
Anna
Maisie
Clara
Jane
Thea
Imogen
Isabella
Chloe
Elizabeth
Aria
Emilia
Adeline
Audrey
Evangeline
Eliza
Arabella
Milo
Asher
Archie
Jasper
Silas
Oliver
Theodore
Jack
Atticus
Aarav
Finn
Felix
Henry
Leo
Levi
Oscar
Aryan
Wyatt
Ethan
Liam
Theo
Arlo
Jude
James
Ezra
Arthur
Julian
Eli
Kai
Aaron
Soren
Emmett
Sebastian
Atlas
Archer
Cassius
Miles
Jayden
Bodhi
Zachary
Caleb
Charles
Axel
Benjamin
Charlie
Declan
Josiah
Tobias
Thomas
Louis
Cute Zebra Names
The list below is for those who are looking for adorable and cute names to give these gracious animals – Zebra.
Zanzabar
Zebby
Oreo
Bella
Z
Zeke
Sahara
Funny Zebra Names
The following list of zebra names is perfect for people who love a good laugh and putting smiles on people's faces.
Jorge
Zahara
Ref
Rayas (stripes in Spanish)
Convict
Zigg
Stripes
Barcode
Charcoal
Disney Zebra Names
The following list of zebra names is inspired by the ever-successful Disney company.
The names below are taken from characters who played in Disney movies or Disney shows, meaning they are known and loved by millions of people of all ages worldwide!
Dhahabu is a golden zebra and character in the animated series The Lion Guard in the episode "The Golden Zebra." She is described as a charismatic leader of a group of zebras and is fearless and brave in order to face her problems.
Duchess is a zebra in Disney's Swiss Family Robinson that was released in 1960. In the film, Duchess finds herself stuck in a mud hole, leaving her vulnerable to an attack from predators such as hyenas, cheetahs, and vultures. Luckily, Fritz Robinson scared all predators away, and along with the help of Ernst and Roberta, Duchess was set free.
Hamu is a small zebra that appears in The Lion Guard. He has shown to be a fast learner with great bravery and strong back legs.
Kwato is a character that appears in The Lion Guard. He resides in the Pride Lands and is playful and fun-loving. He is quick to defend his friends and is very considerate towards them. He holds high regard for the Lion Guard and enjoys pretending to be a member.
Muhimu is a zebra who serves as a supporting character in The Lion Guard episodes "The Mbali Fields Migration" and "Babysitter Bunga." She is the mother of Hamu.
Phineas / Ferb / Candace In the Phineas and Ferb animated series, there is a talking zebra that exists as a figment of Candace's imagination. He calls her Kevin for unknown reasons.
Thurston is a character that shows up in The Lion Guard and resides in the Pride Lands. He is a dim-witted zebra, which often needs multiple explanations to comprehend simple subjects such as thunder. He is also easily scared and will flee at the slightest sniff of danger.
Pink Zebra Names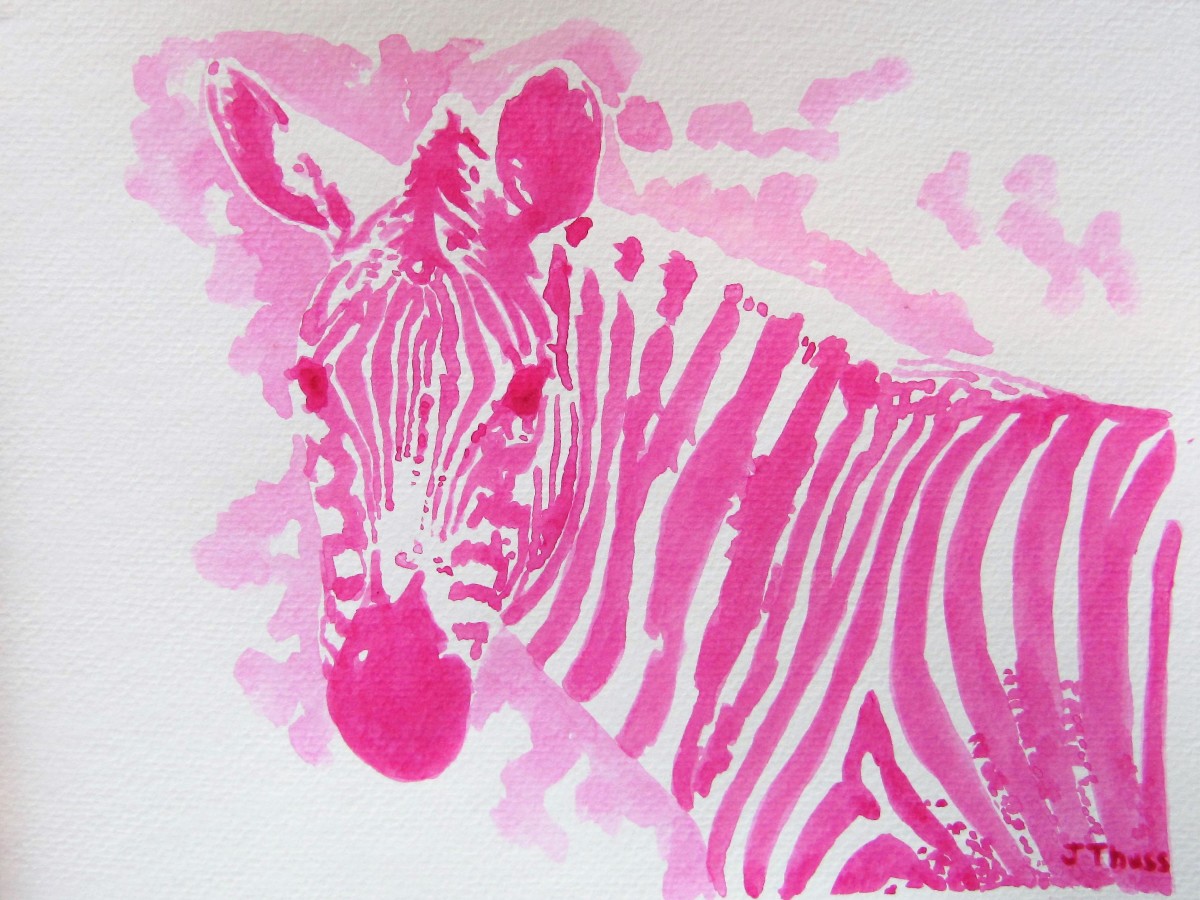 The fact that pink zebras are not real is very disappointing, but instead of being sad about it, we produced the following list of names for any stuffed animals or drawings you have of pink zebras.
P!NK is the name of a famous singer. It fits great for a female pink zebra.
Barbie is ironically represented by the color pink, so why not have a zebra named after the famous doll.
Baby Zebra Names
The following list of zebra names is for the young and adorable zebras who have just come into this world!
Bambi
Cutie
Oreo
Afro
Bobby
Jo
Ruby
Bali
Chester Zoo Zebra Names
The following list of zebra names is from real Zebras at Chester Zoo, a zoo located in Cheshire, England.
It is among the largest zoos in the UK, covering an area of 125 acres. It was established in 1931 by George Mottershead and his family. They currently have six zebras in their zoo and also do lots of work in Africa to help this endangered species.
Nadine is the mother of Elionor and treated visitors to quite a sight when she went into labor on January 5th of 2016.
Mac is the father of Elionor, the newest member of the zebra family at Chester Zoo.
Elinor is the female foal whose parents are Nadine and Mac.
Mikeli is the other female zebra in the zoo.
My Little Pony Zebra Names
The following list is inspired by characters from the famous kids show My Little Pony, which has also had success selling toys inspired by the show and movies.
The various movies and shows show the ponies, and sometimes other animals speak, fly, and use magic and are usually coated with multiple color skin.
Zecora is a female zebra (despite the show being about ponies, Zecora is explained to be a zebra) who first appears in the episode Bridle Gossip. Zecora dwells in a hut in the Everfree Forest.
Despite initially terrifying the population of Ponyville, who believed her to be an evil enchantress, she later makes friends with the ponies and frequently supports them with her expertise of magical ailments. She speaks with a heavy African-esque accent, forming rhyming couplets with all her sentences.
African Zebra Names
The list below is for zebra names inspired by or related to Africa, their natural home and native land.
Kenya
Namibia
Ethiopia
Angola
Nairobi
Madagascar
Kinshasa
Alexandria or Alexander
Bamako
Tunis
Agadir
Oran
Warri
Zanzibar
Dodoma
Boma
Arusha
Isiro
Congo
Safi
Ivory
Toronto Zoo Zebras
The following list of zebra names is some of the zebras currently at the Toronto Zoo.
Obi is a male foal born on February 13th of 2019. His name was chosen via a vote on the zoos official Facebook page and was voted in by over 7500 voters. Obi continues a tradition of naming the newborn zebras at the zoo after Star Wars characters. The foal's parents are Jake and Tori.
Luke is a name that was inspired by the Star Wars character Luke Skywalker.
Leia was the firstborn of Tori and Jake in January of 2014. Her siblings are Obi and Rey. Her name also comes from Star Wars character Princess Leia just like her siblings.
Rey was born in July of 2016 and is the second born of Jake and Tori. Her name also comes from a Star Wars character, just like her siblings.
Tori is an eight-year-old female Grevy zebra who has given birth to three foals at the Toronto Zoo, the first being, Leia, in January of 2014, and the second being, Rey, in July of 2016 and the third being Obi, in February of 2019.
Jake is a male Grevy zebra who is 11 years old. He has fathered all three of Tori's foals.
Conclusion: Zebra Names
That is the end of our article on cute and funny names for zebras.
The names touch on multiple categories to cater to the needs of everyone looking to name these black and white animals, which attract plenty of attention at zoos and safari expeditions worldwide!