Before you can solidify your friendship, you must name your parrot. Check out these cute and funny parrot names!
For pet owners who love birds, parrots are a common and excellent choice. They make for great companion pets because they require attention from you daily, so you'll always feel like you have a friend beside you.
Parrots are also intelligent and sensitive creatures, so they'll fly over to you to interact with you. Some pet owners can even get their parrots to talk when prompted.
So, if you've just brought home this sensitive and beautiful bird in your home, you'll need to name it to get your long friendship started.
If you're out of ideas, check out these cute and funny names for parrots that you can use for your new pet.
Good Parrot Names
What do you think makes a good name for a parrot? In our opinion, it's one that's easy to say and hard to forget. So, let's take a look at some good parrot names, shall we?
Chip
Pearl
Rex
Max
Zeus
Jett
Sam
Eve
Blaire
Bug
Dot
Cain
Spike
Taz
Green Parrot Names
If you want to name your parrot after its color, this section provides names derived from green-colored things and fictional characters. So, take a look at some of these green parrot names.
Pickles
Forest
Ivy
Kiwi
Jade
Yoshi
Green tea
Yoda
Hulk
Evergreen
Honeydew
Brazil
Spearmint
Grinch
Fern
Pistachio
Meadow
Kermit
Sprout
Emerald
Leprechaun
Rosemary
Jasper
Basil
Shamrock
Amazon
Peridot
Sweet Pea
Chive
Herbie
Aloe
Lucky
Cute Parrot Names
What makes parrots cute is not just their appearance (they definitely look quite adorable, we'll admit), but also how they behave with their companions.
They seek out interaction and enjoy spending time with humans and other birds around them. So, it only fits that birds like parrot deserve cute names.
And here are some cute parrot names that you may find interesting.
Rainbow
Crackers
Carrot
Sky
Birdie
Cookie
Paris
Chirp
Jellybean
Spring
Peanut
Flower
Piper
Singer
Polly
Sugar
Avery
Bamboo
Cuckoo
Tiki
Blueberry
Butterfly
Twitter
Pockets
Funny Parrot Names
Do you have a good sense of humor and want other people to know about it? Well, one way you can do that is by giving your parrot a funny name. Check out some of these funny parrot names!
Wingman
Loud Mouth
Cha Cha
Marty McFly
Squacky
Blabberbeak
Bird Brain
Quora
Flapper
Chatterbox
Beaker
Jeeves
Tattletale
Alexa
Siri
Plucker
Free Bird
Nugget
Delta
Elvis
Pollywood
Windbag
Boeing
Professor
Copy Cat
Gossipper
Best Parrot Names
Songbird: We've chosen Songbird as the best name for parrots because of it's significance to people who enjoy narrative in videogames (yes, videogames can have incredible narratives if you didn't know that already).
Songbird is the name of the character from the 2013 videogame Bioshock Infinite. The bird is a gigantic mechanical bird and a protector who looks a lot like a parrot.
If you're a fan of the videogame or the character, or if your parrot is a little protective of you, name them Songbird.
Cool Parrot Names
Are you looking for some cool names for your cool pet bird? Look no further than the following list of cool parrot names.
Flash
Ace
Jinx
Electra
King
Ember
Nash
Julian
Lolita
Leo
Bryce
Ranger
Zeke
Tristan
Sol
Rhea
Sage
Riener
Laci
Jasper
Chaz
Female Parrot Names
If you're looking for generic female parrot names for your pet, you've come to the right place. Go over our comprehensive list of names.
Scarlett
Cleo
Paisley
Hope
Molly
Annie
Delilah
Belle
Trish
Tessa
Evie
Emma
Fionna
Jemma
Faith
Mandy
Melody
Tweety
Pinky
Missy
Katie
Jenny
Karma
Rosie
Duchess
Angel
Satine
Padme
Abigail
Harper
Nala
Cherry
April
Phoebe
Minnie
Lexi
Amelia
Jasmine
Skylar
May
Mary
Stella
Florina
Marisol
River
Zoe
Zelda
Erin
Ava
Ycidra
Aubrey
Kenna
Kelsi
Polly
Olivia
Lilly
Serena
June
Lydia
Betty
Allison
Pirate Parrot Names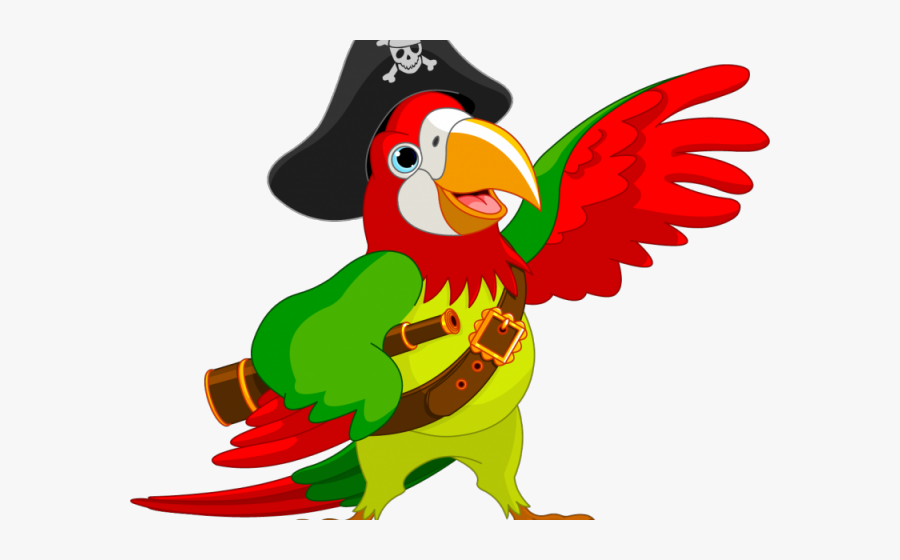 Do you remember when we mentioned that parrots are excellent companion birds? Well, pirates, from a long time ago, thought so too.
It was common for pirates to have parrots with them during their journeys as they were great for recreation and entertainment.
If you're even remotely fascinated by this phenomenon, you must browse through some of these pirate-inspired parrot names.
Calico Jack
Jack Sparrow
Redbeard
Scuttle
Hook
Sharkbait
Long John Silver
JJolly Roger
Bilge Rat
Davy Jones
Doubloon
Swashbuckler
Peter pan
Scallywag
Captain Morgan
Bartholomew
Jack ketch
Strumpet
Mr. Smee
Barbossa
Rapscallion
Landblubber
Matey
Sharky
Buccaneer
Rum
Bucko
Bones
Captain Flint
Ahoy
Paulie
Mutiny
Parley
Famous Parrot Names
Alex: Alex is the name of an African Grey parrot that was central to a 30-year long study that aimed to understand parrots' intelligence.
Alex was the subject of the research and was owned and trained by an animal psychologist, Dr. Pepperberg.
The parrot Alex got his name from the study itself: Avian Language Experiment.
African Grey Parrot Names
Did you know that African Grey parrots can live up to 80 years? So, you can be sure that your feathery friend will stay beside you for a long time.
Let's go over a few African Grey parrot names you can use for your life-long friend.
Shimmer
Shadow
Lilac
Ash
Willow
Graphite
Pepper
Mercury
Silver
Violet
Apollo
Rocky
Thunder
Admiral
Saturn
Slate
Winter
Thor
Sterling
Stormy
Turtledove
Pewter
Gramps
Periwinkle
Pixie
Nickel
Chrome
Wilson
Lancelot
Heather
Gunpowder
Australian Parrot Names
Many species of parrots can be found in Australia. If you want to name your parrot after one of the species names, check these out.
Ringneck
Galah
Rosella
Scaly-Breasted
Cockatoo
Blue Parrot Names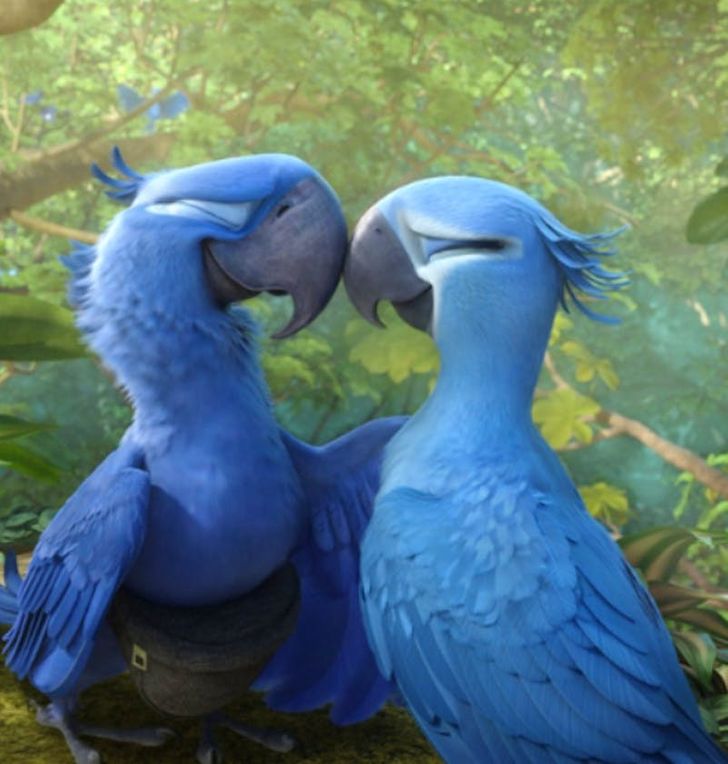 There's something almost surreal about looking at a bright blue-colored bird. So, if you think your blue parrot's color is as striking as we do, consider naming it after the color of its feathers.
Azure
Celeste
Blu
Oceane
Teal
Kai
Blueberry
Sapphire
Indigo
Cobalt
Misty
Midnight
Aqua
Cartoon Parrot Names
José Carioca: This is the name of a character from the 1944 live-action animated film 'The Three Caballeros.' José is an anthropomorphic Brazillian parrot.
Disney Parrot Names
Iago: Iago is the parrot from the popular Disney animated film series, 'Aladdin.' He first appeared in 1992 as a minion to the main antagonist of the fill. However, later on in the series, he switched sides and became one of the protagonists.
Hawaiian Parrot Names
Manu: For those of you who want to name their bird after a Hawaiian word, Manu is an excellent choice, because it's literally the Hawaiian word for bird.
Minecraft Parrot Names
Party Parrot: If you're not sure what Minecraft is, it's an open-world videogame in which you can create your own worlds, characters, and creatures. One of these creatures is a parrot.
The parrots in this game start dancing every time music plays on a jukebox and will stop as soon as the music stops. This behavior is a reference to a popular meme called Party Parrot.
Male Parrot Names
Here's a list of male parrot names you can give to your birdie.
Rio
Charlie
Griffin
Rocky
Pilot
Geroge
Logan
Diego
Captain
Aiden
Luke
Mason
Oswald
Oliver
Harry
Archie
Finn
Bernie
Albert
Gus
Quincy
Scooter
Patrick
Ozzie
Scooter
Reginald
Jerry
Jesse
Peter
Scuttle
Sherman
Sebastian
Wyatt
Topaz
Lance
Lenny
Buddy
Richie
Bernie
Freddie
Jamie
Carl
Neon Parrot Names
Fruit Loops: This is a potential name you can use for your neon parrot in the user-generated Roblox game called Adopt Me! This name is a common suggestion among users of this game.
Orange Parrot Names
Is your parrot covered in orange feathers? If the answer is yes, you may want to take a look at the names below.
Blaze
Ghostrider
Amber
Rufus
Flame
Keegan
Sparky
Maple
Ruby
Citrus
Quaker Parrot Names
Quaker parrots are known for their comical and charming personalities and, of course, their ability to talk like humans (or, at least, imitate them).
Take a look at some of these quaker parrot names.
Dragon
Snickers
Quakerella
Bradley Pooper
Big Bird
Monster
Monk Parakeet
Rainbow Parrot Names
Skittles: Skittles is a brand of bite-sized candy that comes in a variety of different colors. Thus, the name of this candy is perfect for a rainbow parrot that has various colors.
What makes this name even better is that the candy is just as sweet as your feathery friend.
Yellow Parrot Names
Take a look at some of these names that are perfect options for your yellow-feathered friend.
Sunshine
Sunflower
Butterscotch
Dandelion
Blondie
Lemon
Daffodil
Marigold
Sunny
Pansy
Peony
Conclusion: Parrot Names
Some parrots can be taught to imitate your words if you train them correctly.
If your parrot has that ability, wouldn't you want it to be able to say it's own name? And wouldn't you want that name to sound great coming out its mouth?
Well, then, that is exactly why you must select any one of the cute and funny names for parrots mentioned in this extensive article.
Names are forever, so you'll want to make sure to go with the perfect choice.