Ferrets are adorable creatures that can be kept as pets. Keeping a ferret is somewhat similar to keeping a cat or dog in your home, but with its own idiosyncrasies.
If you want to be a successful pet owner, you have to be mindful of those and bond with them from an early age. With the right amount of training and care, your ferret can effectively use a litter box and be a loyal companion to you for years.
One of the earliest steps you must take to begin the bonding process is to give them a unique name. Now coming up with a name can be challenging, so this article aims to help you with that process. Here are some cute and funny names for ferrets that you can use for your pet.
Cute Ferret Names
Anyone who looks at a ferret is immediately going to think about how cute this type of creature is. This is true for all ferrets, irrespective of their age, color, or breed.
Keeping this detail in mind, you can't go wrong with giving your ferret a cute name.
So, are you looking for some options for cute ferret names? Well, here are some.
Spotty
Meatball
Smooches
Snips
Freckles
Popeye
Dinky
Brownie
Gummie Bear
Slinky
Nipper
Peanut
Smokey
Snickers
Nosey
Sprinkles
Bumblebee
Snickerdoodles
Digby
Kisses
Mopsy
Poppy
Biscuit
Shredder
Muffin
Pudding
Snoopy
Pro-tip: When thinking of a cute name for your ferret, think about some of their mannerisms. Once you've identified one, engage in wordplay to make that action into a name. Consider the example Sleepy. This name is derived from the word sleep. Thus, considering ferrets look cute while sleeping, Sleepy is a good cute name you can give to your ferret
.
Female Ferret Names
Check out this extensive list of female ferret names for your new small friend.
Amber
Ariadne
Yoko
Candie
Sandy
Heather
Haley
Daisy
Kiki
Dot
Trixie
Lucy
Lena
Macy
Mckenna
Molly
Polly
Pearl
Emily
Amy
Francesca
Roxie
Magpie
Grace
Buffee
Fanny
Blossom
Tippy
Eevee
Gwen
Ditty
Jodie
Fergie
Jill
Felicity
Ginger
Diamond
Chloe
Angel
Abbie
Emma
Ursula
Jemma
Kenna
Kate
Cassie
Jessica
Lizzie
Betty
Holly
Luna
Yevette
Penny
Lauren
Kitten
Rose
Zoe
Sasha
Alex
Strawberry
Bailey
Whispy
Laura
Lana
Alanah
Claudia
Jesse
Beth
Zelda
Cathy
Geraldina
Bridget
Mildred
Velma
Terri
Liz
Torrie
Rachel
Lexi
Rebecca
Benita
Goldie
Fran
Gracie
Mia
Fiona
Cleo
Pepper
Nikki
Olivia
Lacey
Lulu
Lola
Melinda
Skye
Elizabeth
May
Jenna
Millie
Missy
Dina
Iris
Orchid
Ivory
Good Ferret Names
Take a look at this list of good ferret names. Each of them is easy to remember and pronounce.
Buck
Eve
Rufus
Pounce
Manny
Questa
Pip
Puffy
Ada
Otto
Rain
Sid
Bela
Male Ferret Names
Now that you've introduced a new pet to your home, you'll need a fitting name for your male ferret. If you're not sure what to name him yet, don't worry.
We've got a long list of male ferret names that you can select from for your new family member.
Kyle
Xander
Derek
Kratos
Angus
Baxter
James
Jude
Chaos
Ash
Abraham
Oscar
Danger
Issac
Conan
Herbert
Dexter
Mandark
Bronco
Ray
Crack
Bullet
Zen
Hobs
Dusty
Buster
Jack
Thunder
Thor
Stitch
Odin
Mac
Loki
Atreus
Sly
Ghost
Dodger
Jax
Chip
Casper
Logan
Scamp
Phantom
Leopold
Shadow
Wombat
Mac
Morgan
Paul
Richard
Terrance
Peter
Benjamin
Reginald
Vince
Dax
Geralt
Vesimir
Obi-Wan
Michael
Joel
Chadwick
Floyd
Jones
Quincy
Tyke
Niel
Sam
Bert
Jeremy
Chidi
Werner
Chuck
Collin
Howard
Gerald
Hamlin
Latto
Satto
Kanan
Jumbo
Echo
Ezra
Cruiser
Radar
Moby
Milo
Scruff
Mojo
Arthur
Dutch
Micah
Constantine
Ezio
Rio
Zack
Jonathan
Lance
Boy Ferret Names
While you could fit any of the names in this category, it's always a good idea to go for something unique. So, if you're naming a baby boy ferret, this category is what you must look at.
The names are as follows.
Jimmie
Timmy
Tommy
Buddy
Richie
Carl
Mikey
Ernie
Robbie
Bobbie
Percy
Hopper
Scribble
Nano
Shelby
Miles
Leo
Georgy
Terry
Wheeler
Rex
Lukey
Ani
Bernie
Benny
Skeeter
Funny Ferret Names
Sneezy: Ferrets are prone to allergic reactions like sneezing when they come in contact with dust. So, why not name them after something they do so frequently?
Here are some more funny ferret names that might interest you.
FerretWheel
Squishy
Wobbles
Fozzie
Fuzzy Wuzzy
Furface
Tweek
Gizmo
Bojangles
Goof
Bob
Noodle
Fizzie
Bubba
Cool Ferret Names
Giving your ferret a cool name can be a nice conversation starter when you're among new people, and it just sounds great.
Here's a list of cool ferret names that you may want to use for your ferret.
If you'd prefer to make your own cool ferret name, think of something or someone that you think is cool and create a name out of that.
Archer
Spirit
Ace
Dash
Ember
Phoenix
Gunner
Jet
Fireball
Electra
Maverick
Arrow
Pierce
Fleet
Thorn
Orion
Neo
Cinder
Zephyr
Colt
Chance
Snooki
Pioneer
Sage
Puck
Daddyo
Geeky Ferret Names
Are you into pop-culture and various fictional universes? Well, here's a cool reference for you.
Chewbacca: If you've watched any of the OG Star Wars films from the late 70s and early 80s, you'll know who Chewbacca is. Now, while it's hard to say what creature Chewbacca is exactly, naming a ferret after him won't go amiss.
Chewbacca is a brave fighter, so this name is perfect for ferrets that have such qualities. If you think this name is too wordy, you can stick with Chewy instead.
Best Ferret Names
We've compiled a short list of some of the best ferret names based on our preference. Now, we understand that these names may not be the best in your book, but they're still worth knowing.
Lightspeed
Millennium Falcon
Rocket
Zoom
Kyber(like Kyber crystals—the substances that power lightsabers in Star Wars)
Velocity
Wiry
Sprinter
Bolt
Hightail
Snap
Godzilla
Unique Ferret Names
A unique name for your pet can really make you stand out from other pet owners. It's also an opportunity for you to showcase some of your creativity when coming up with names.
If you're looking for a name for your ferret that many people don't use, you're in the right place.
Amos
Azriel
Cosmo
Magrittes
Meadow
Aurora
Hercules
Tennyson
Aurelia
Via
Caspian
Lyra
Chester
Ambrosia
Genie
Rhiannon
Antonia
Rosalind
Lando Calrissian
Hondo
Black Ferret Names
Koko: This is a Native American word that means "night," which makes it perfect for a black-colored ferret.
Baby Ferret Names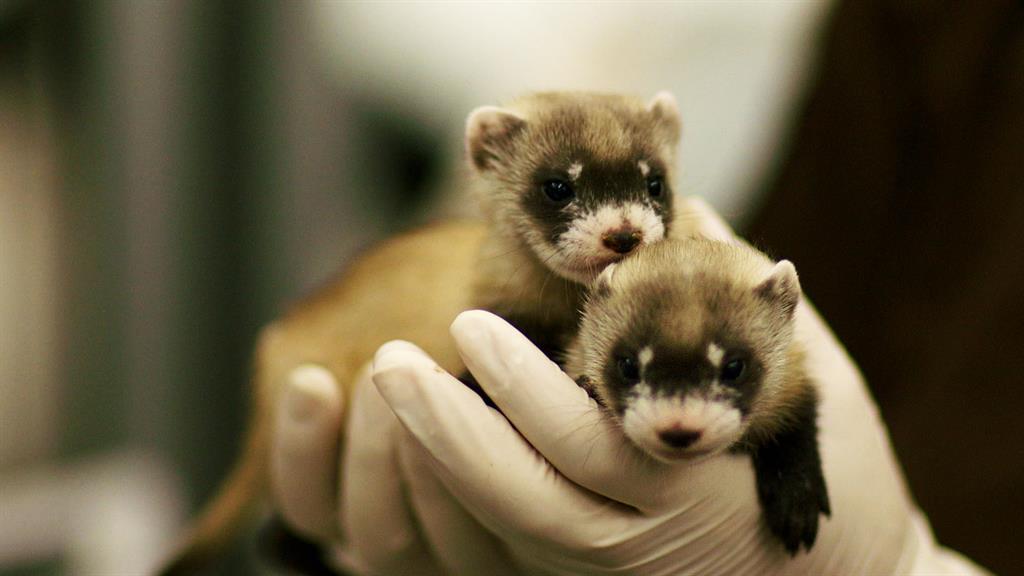 Baby ferrets are adorable and small creatures. So, their names should, in some way, be indicative of that. Thus, the following names are best suited for baby ferrets.
Shrimp
Twiggy
Wiggles
Urian
Winky
Dink
Itsy Bitsy
Zuchini
Vivi
Wanda
Jellybean
Cherry
Disney Ferret Names
Do you like Disney and the characters it has created over the years? Well, here are a few names for ferrets that are inspired by existing Disney characters.
Ferret Jeeter: This is the name of a character from the TV show, Bear in the Big Blue House. Ferret Jeeter is a baseball star who attended Hazelnut High School with another character called Bear.
Ferret Jeeter may not be a popular character in Disney Fandom, but giving your ferret this unique name is a great way to show off your knowledge of pop culture.
Harry Potter Ferret Names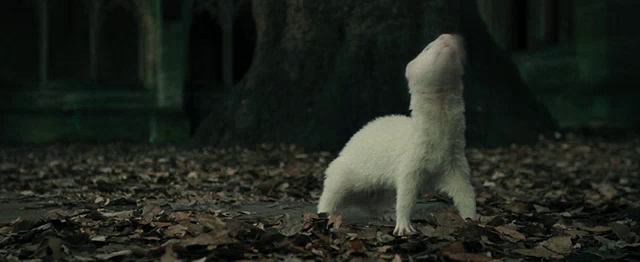 Draco Malfoy: In one scene in the fantasy novel series, Harry Potter, the character named Draco Malfoy is transformed into a white-colored ferret by a side-character, Barty Crouch. Thus, Harry Potter fans should definitely consider this name for their ferrets.
Doby: While the character Doby is in no way a ferret, he, like ferrets, is a small creature. So, you can't go wrong with this name either.
Irish Ferret Names
Una: this is a common Irish name for ferrets. It means "one."
Silver Ferret Names
Sable: Sable is inspired by the character Silver Sable (her real name is Silver Sablinova) from Marvel's Comics. She has both helped and fought against Spider-Man countless times.
Spanish Ferret Names
Huron: This is the Spanish word for a ferret.
Here are two more Spanish ferret names you can choose from.
White Ferret Names
Vanilla: While the color of vanilla may be more off-white than white, this name is still apt and sweet.
Snowwhite: Is your ferret white and relatively small? Well, the name Snowwhite fits well in that case.
Conclusion: Ferret Names
Now that you have a variety of cute and funny names for ferrets, you simply have to pick one for your furry friend. When picking a name, keep in mind their behavior, appearance (color and size), and mannerism.
It's best to give your pet a name that has some relevance to who they are.
With that said, it may be difficult to know much about your new pet without spending much time with them. So, just use the information you have at that moment and don't overthink it.
Once you've named your new pet, you can begin bonding with them.