Pigeons are known for defecating anywhere and everywhere. However, if you can get over this fact, you'll realize that pigeons are typically cute birds. They have round and fluffy bodies, thick necks, a fat head, and they make the most adorable cooing sound.
You can find these birds in various parts of the world. Some people keep them as pets, and some see them around the park.
If you interact with one or more pigeons every now and then, you're probably going to want to name them. You're in the right place if you're looking for help in figuring out names for these birds.
Here are some cute and funny names for pigeons that you can consider.
Funny Pigeon Names
Some people like to showcase a bit of their sense of humor through the names they assign to their pets or other animals. If you're like that as well, then check out these funny pigeon names for a quick chuckle.
Cooster
Aerial Rodent
Squawk
The New Yorker
Feathers
Poopster
Chatterbox
The Claw
Booby
Peewee
Swoops
Clicker
Rainbow
Puff Daddy
Screech
Good Pigeon Names
In your opinion, what is a good name to give a bird or animal? Perhaps, it is a name that's just one syllable because it's easy to pronounce and hard to forget.
If we were to agree with that opinion, we'd suggest the following short and good pigeon names.
Rex
Mace
Tex
Troy
Tess
Mike
Jack
Jess
Jim
Jax
Ron
Bam
Pat
Ryan
Leon
Cat
Jazz
Zoe
Ax
Buck
Bolt
Ace
Dax
Famous Pigeon Names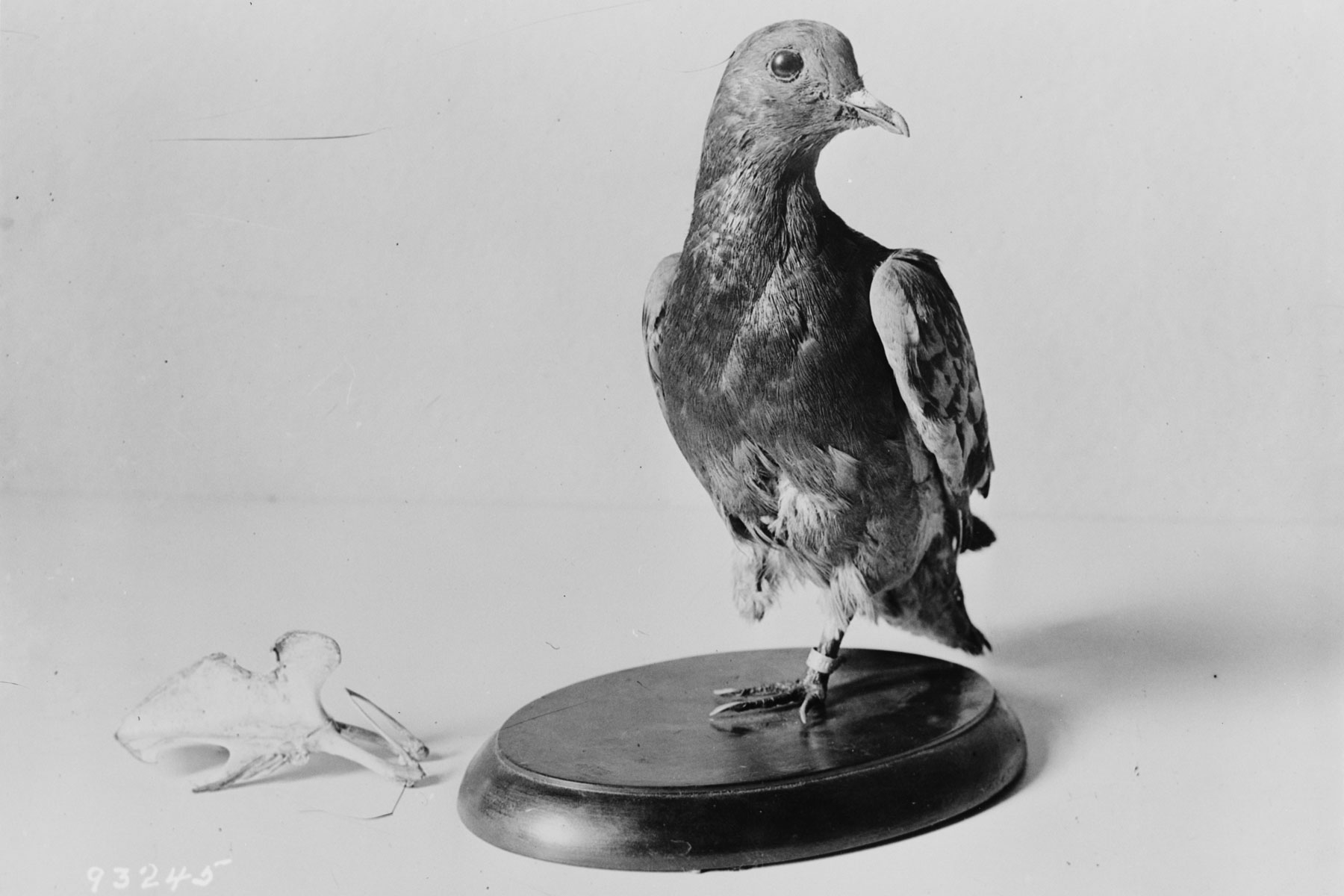 Cher Ami: Cher Ami was a pigeon and a war-time hero. During World War I, this messenger pigeon saved 200 soldiers from certain death.
Major Charles Whittlesey used this bird to send a message requesting a ceasefire to headquarters. The German forces saw the bird and shot him while he was in the air.
Despite their attempts, the heroic pigeon traveled 25 miles (40 kilometers) even with a lost eye and leg and delivered the message successfully. The pigeon received the Croix de Guerre award from the French military.
Racing Pigeon Names
Armando: Armando is the most expensive racing pigeon to be sold. This bird was sold for $1.4 million in China. The owner of this bird will most likely use it for breeding so that they can have more pigeons like this one.
Throughout history, people used racing pigeons to deliver messages and for entertainment. The reason people used them for sending messages was that they could travel long distances (1,000 miles in a single race) and at high speeds. These pigeons could also reach 90 miles per hour when covering short distances.
Best Pigeon Names
Venus: According to Greco-Roman mythology, people used to use pigeons as offerings to the Goddess Venus (or Aphrodite) to acquire her blessings. Considering that this name is rooted in history, it made it to our best name category.
Funny Game Pigeon Names
Flappy: This name is inspired by the mobile video game called Flappy Bird. Flappy Bird is a silly game in which a cartoonish bird has to go through spaces between the pipes.
The game was developed in 2013. Now, one could argue that the bird in the game is not a pigeon. However, that shouldn't stop you from selecting this funny game-inspired name.
Spies in Disguise Pigeon Names
Lance Sterling: This is the name of a character from the animated comedy film Spies in Disguise. Lance Sterling, in his own words, is the "world's most awesome spy" who accidentally gets turned into a pigeon. Will Smith voices this character in the film pigeon.
Lovely: Other than Lance Sterling, there are other pigeons in the film, Spies in Disguise. Lovely is one of them, and this bird represents a typical cuddly pigeon that you can find huddled up on roofs.
Crazy Eyes: Crazy Eyes is another of these pigeons. This bird is a representation of city pigeons that bury their heads in the trash in search of food.
Female Pigeon Names
Female pigeons aren't the only ones that sit on their eggs during nesting. Female pigeons typically sit on their eggs during the latter half of the day and the night.
For the rest of the day, their male counterparts sit on the eggs. Male pigeons take a much shorter shift, however. They sit on the eggs from morning to mid-day. So, this is one way that you can tell if the pigeon is male or female. If you have female birds, here are some female pigeon names you may like for your bird.
Skye
Sidney
Jessa
Stella
Polly
Tara
Merlin
Peachy
Caroline
Mercedes
Louise
Frankie
Roxy
Isabelle
Pepper
Ophelia
Ethel
Kora
Sandy
Paris
Luna
Emily
Chiquita
Sarah
Jade
Rosita
Mary
Mackenzie
Katie
Thelma
Abigail
Cleopatra
Edith
Leia
Martina
Candice
Girl Pigeon Names
For those of you who have female baby pigeons and want to give them a cutesy but gendered name, then take a look at this list of girl pigeon names.
Candy
Tweety
Cherry
Lexi
Fizzie
Sophie
Lilly
Bonita
Pixie
Flippy
Lacy
Phoebe
Sally
Sam
Lucy
Chloe
Katie
Jessie
Tanny
Missy
Minnie
Pika
Rosie
Jenny
Gigi
Gracie
Fifi
Lola
Eve
Haley
Felicia
Lulu
Hannah
Cartoon Pigeon Names
The Godpigeon: The Godpigeon is a character from the cartoon TV show called Animaniacs. The Godpigeon is a parody of the character Don Vito Corleone (played by Marlon Brando) in the film series The Godfather.
The Godpigeon, like the Godfather, also speaks in a mumbled voice. The Godpigeon is the boss of the group of other pigeons called the Goodfeathers, which is an obvious parody of the group of characters from the film The Goodfellas. If you're naming a leader among other pigeons, go for The Godpigeon.
Baby Pigeon Names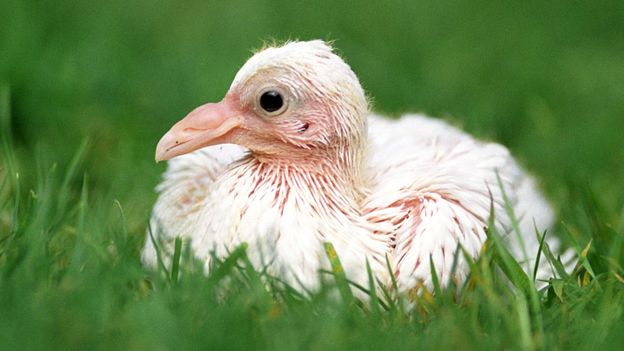 Adult pigeons are arguably adorable birds, but baby pigeons are just small balls of cuteness. Here are some baby pigeon names that we believe are perfect for these birds.
Coconut
Peanut
Chirpie
Wiggles
Jellybean
Chick
Baby Doll
Bess
Honey Bear
Booboo
Cute Pigeon Names
Are you looking for some cutesy names for your cute bird? If yes, then this category of cute pigeon names is just for you. Pick your favorite name from the list below.
Vanilla
Birdie
Coco
Pip
Cookie
Chip
Lime
Sunshine
Oats
Barney
Lime
Ivy
Honey
Wiggles
Handsome
Thyme
Koko
Poochie
Emerald
Willow
Disney Pigeon Names
Valiant: Valiant is the protagonist from the Disney animated film with the same name as the character. Valiant is a short and patriotic pigeon who was an instrumental part of the war in the film. This heroic bird is a loving creature who's exceptionally fast.
If you prefer naming your pigeon after the deuteragonist in the film, you can go for Bugsy instead.
Unlike Valiant, Bugsy is a much larger pigeon. So, if you're a fan of Disney and are naming a large pigeon, you can choose Bugsy instead of Valiant.
Male Pigeon Names
You can tell if a pigeon is male or female by noticing the minor difference in size, with the male being slightly larger. Male pigeons also bow their heads when they scrape their tail on the ground.
If you keep a vigilant eye, you can tell the difference between a male and a female pigeon. If you find a male one in your midst, here are some male pigeon names you can assign to your bird.
Pablo
Monte
Odin
Oliver
Noodles
Fred
Gumby
Paulie
Hershey
Boba
Charlie
Billy
Pickle
Jimmie
Timothy
Cash
Skip
Boychick
Curly
Cracker
Clucky
Floyd
Derek
Rog
Quacker
Philly
Domino
Elvis
Payson
Donnie
Bernie
Purdie
Jazzy
Flippers
Eugene
Jonas
Rico
Auzzie
Malcolm
Jabba
Indie
Hermes
Jo
Ricky
Star
Skip
Romeo
Jaden
Icecube
Levi
Lucca
Mac
Tengu
Sonny
Little Man
Leroy
Niko
Mikey
Ollie
White Pigeon Names
A white pigeon is a beautiful creature. They're also known as doves and are domesticated for the most part. People typically breed these birds for ceremonies and other events.
Here are some names you should check out for white pigeons. Each of these names references the doves' color.
Snowfall
Cream
Casper
Ivory
Ghost
Nova
Snowflake
Antarctic
Cloudy
Conclusion: Pigeons Names
After going through this comprehensive guide of cute and funny names for pigeons, it should be a lot easier for you to name your bird.
Putting a bit of thought into a name is never a bad thing. So, don't be afraid to make a note of your pigeon's appearance, size, and personality. Once you have that down, you can scour through any relevant categories above, and select your favorite name.
Pigeons are relatively easy-going and smart birds, so they make for great pets as well. They also get along well with other pets like cats or dogs. If you plan on getting one of these adorable birds in your home, make sure it has a companion that it can spend time with for most of the day.